A move to Chelsea? Victor Osimhen teases fans with a move to the premier league
SHARE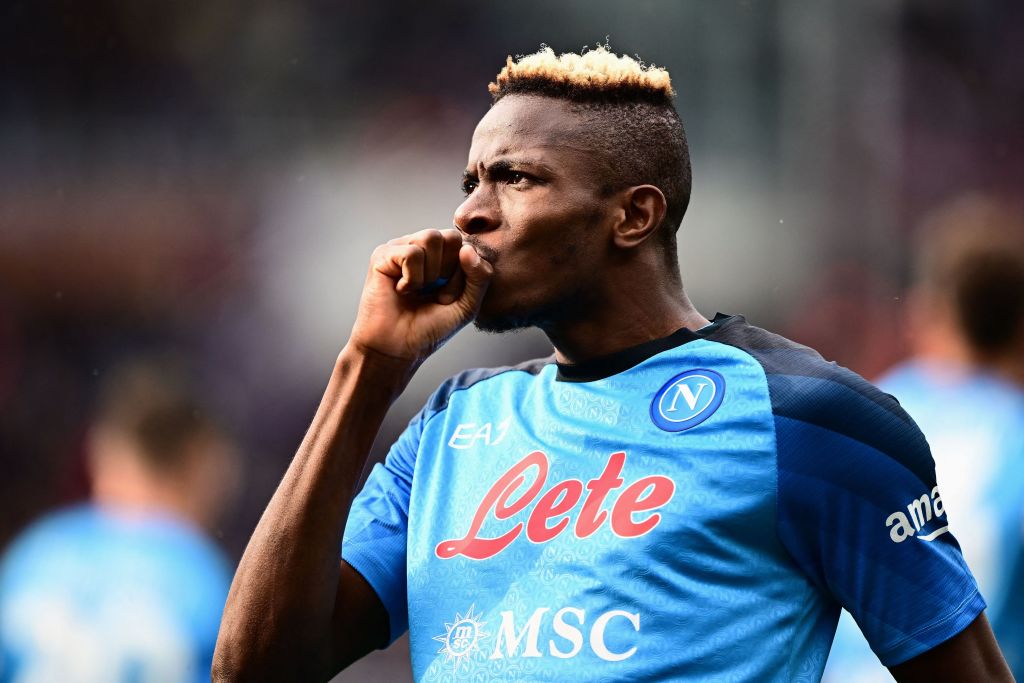 Victor Osimhen, in his recent interview, has opened up on what he thinks about the premier league and how the transfer window had gone for him as a player.
Victor Osimhen, who dominated the headlines in the 2022/2023 football season, was one of the highly sought-after players on the field of play when the summer transfer window of 2023 opened with clubs like Chelsea, Manchester United and even the Saudi Arabian side all showing interests with huge paychecks to sign the Nigerian international.
Osimhen spoke about his commitment to Napoli, indicating that he decided to stay on the Italian side. The football star could, however, not hide his love for the premier league as he indicated that it is the most admired league by African players. He however mentioned that he has no favourite club, but the only persys he owns belong to Chelsea and Manchester United.
He said, 'Of course. What was said was true, I had talks, in August that week was a huge one, a huge decision for me to take, but I actually put it in God's hands. But the more I said no to these people [in Saudi Arabia] the more they increased it and increased it, it was literally like, 'wow', seeing these things. I spoke with the people in charge and we spoke about it with my club and we saw what we could do, we decided, me and them and I told them, I like these people, I want to stay, I don't think I want to leave for now'. They understand where I'm coming from but they never gave up until their own transfer window [closed]. I said to them even before we played the first game of the season, 'it's done', I really didn't want to go back thinking, of course it's a huge one, an amazing one that's going to change my life but of course I had to make the decision that's good for my career too. As much as we play football for money there's more that comes with it.'
Is Victor Osimhen joining Chelsea?
Chelsea and the Super Eagles of Nigeria legend Mikel Obi, who had been the interviewer on the podcast, spoke about how he is convinced Osimhen would be joining Chelsea next summer.
Mikel Obi stated, 'We're crying out for him, You look at our Chelsea team, we're not playing that great at the minute but then we lack goals, we lack a striker who can run into spaces, who can create. I was watching Darwin Nunez for Liverpool, he had about 11 shots and all the runs he made, he created those chances by himself because he was running in behind. That's something Victor will give us at Chelsea, a striker who is really willing to run behind, obviously those passes will come through and he will get goals. I think we're crying out for goals, if he comes to Chelsea I think it will suit him really well because we don't have anyone doing that right now so there's not going to be too much pressure on him coming into the club because obviously we need that, we're crying out for that. You know, my advice is for him to come to Chelsea.'
There are no reports that indicate a possible move at the moment but all eyes are on the January 2024 transfer window to see what it offers.
Read the Latest Sport Trends and Get Fresh updates as they drop via Twitter and Facebook