OFFICIAL: Manny Pacquiao Calls it Quit on Boxing
SHARE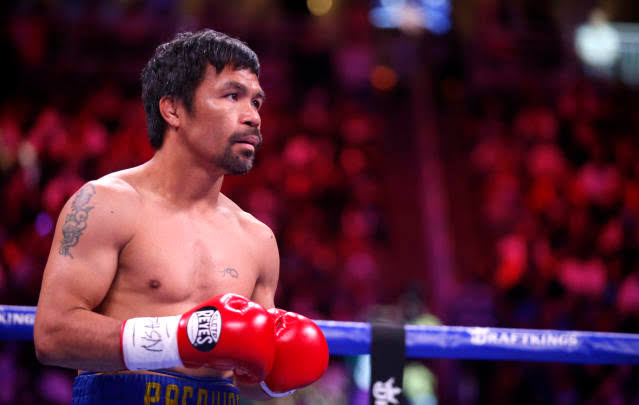 Presidential candidate of the PDP in the Philippines, Manny Pacquiao has officially called it quit on Boxing. The 43-year-old earlier in September announced his desire to represent his party in the coming Presidential election next year.
READ ALSO: LIONEL MESSI SCORES HIS FIRST GOAL FOR PSG
Pacquiao confirmed the news on his official Twitter account on Wednesday, September 29th, 2021. He appreciated those fans who were with him from his first fight down to his 72nd fight.
Pacquiao's last fight was his defeat against Yordenis Ugas in August 2021.
To the greatest fans and the greatest sport in the world, thank you! Thank you for all the wonderful memories. This is the hardest decision I've ever made, but I'm at peace with it. Chase your dreams, work hard and watch what happens. Goodbye boxing.
Pacquiao will always look back at his wins over Oscar De La Hoya and Miguel Cotta as the biggest wins of his career.