Mbappe Reacts to President Macron's Desire for Him to Stay at PSG
SHARE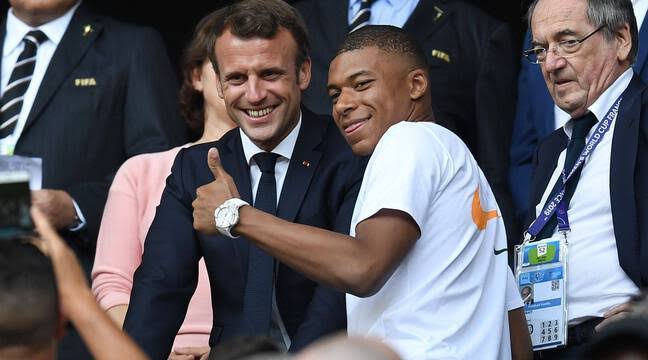 The captain of the French national team, Kylian Mbappé has reacted to President Emmanuel Macron's call for him to remain with Paris Saint Germain.
Mbappé was asked about President Macron's thoughts during a press conference prior to the game against Gibraltar. He stated that he and the President share the same goals, thus they are on the same page.
Macron will have no impact on my future. He hopes for me to stay at PSG and I want to stay, so we are on the same page
Mbappé's PSG future has been thrown into doubt after he sent a letter to the club, informing them of his decision to not trigger the one-year extension. The letter has left PSG with a decision to sell Mbappé this summer or risk losing him for free at the end of next season.
Real Madrid are reportedly ready to submit their first official bid for the forward player.
Related