Experience the rise of Only Kulture with new song titled 'Not Funny' feat Telaviv
SHARE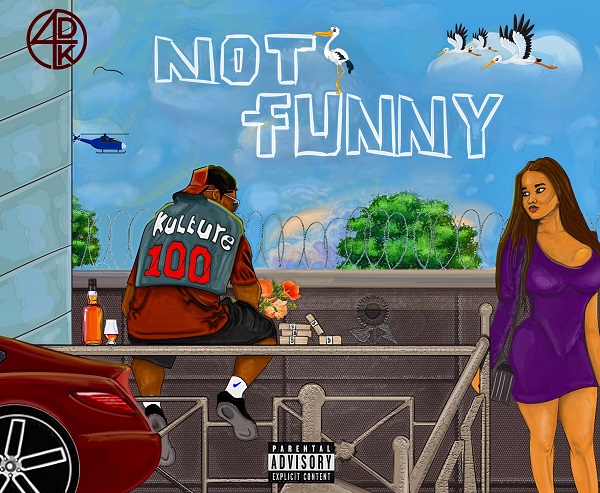 Embrace the undeniable talent and relentless work ethic of the fast-rising artist, Only Kulture, as he continues to captivate audiences with his extraordinary music.
His latest hit single, Not Funny featuring Telaviv, is already creating massive waves throughout the industry, with lyrics, that leave listeners craving more.
Play or Stream Not Funny by Only Kulture ft Telaviv
Intriguingly, Only Kulture's projects beautifully capture the essence of our daily lives, celebrating love, resilience, and the unwavering drive to succeed in all our endeavours. With an unparalleled audio and visual experience, it's time to let loose, tap your feet, and immerse yourself in the contagious vibes that he effortlessly delivers.
Prepare to be swept away by the sheer brilliance and undeniable talent of this rising star. With his music transcending boundaries, it's clear that Only Kulture is destined to leave an indelible mark on the music industry. Don't miss out on the magic of Only Kulture's musical prowess.
Not Funny Lyrics by Only Kulture
Get kudi ego
From nobody to somebody
I get kudi ego
Everyday we hustling
I get kudi, ego
More money to more money
I get kudi ego
No dulling it's not funny
Owo ni koko
Owo ni koko
As I they spend my money
e be like lotto
Owo ni koko Omo ologo
The type of life I live no be joke
The bitches calling me honey
Spending my money and stacking up
So pour me some hennssey cognac
Right now my cup overflow
And that's why all eyes on me
Think twice before jealousy
Them no fit to touch my body
Money kudi ego
Money on my mind
Make money and spend money
Make another one
Once Street respect the game
Always listen to my OG's
Men way wise like solomon
What am writing is history
I get kudi ego
From nobody to somebody
I get kudi ego
Everyday we hustling
I get kudi ego
More money to more money
I get kudi ego
No dulling it's not funny
Am going
Ape shit
You know what it is
Ape shit
Play or Stream "Not Funny" by Only Kulture ft Telaviv
Related