Gabriel Eziashi Teams Up With Henrisoul For Afrocentric Tune, 'Emmanuel'
SHARE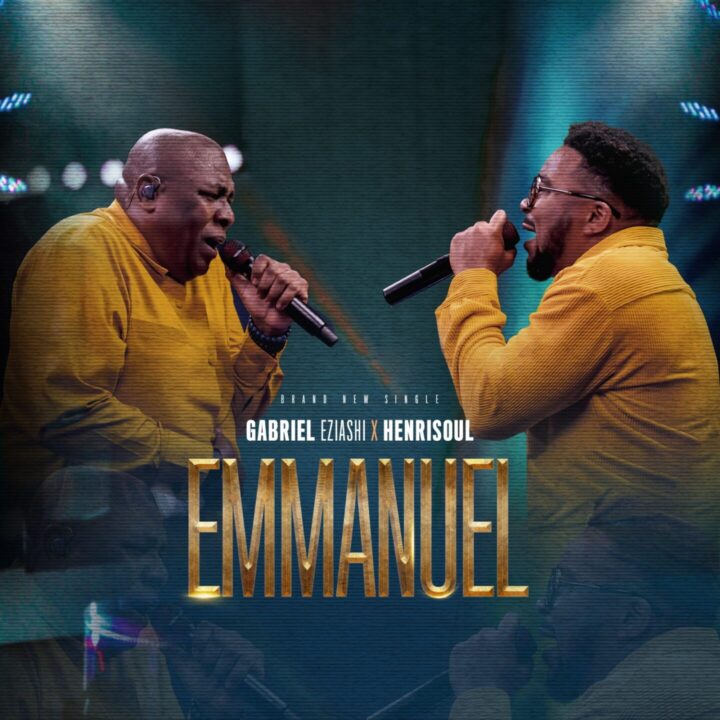 Gospel music minister Gabriel Eziashi teams up with AfroLife artiste, Henrisoul to deliver the new single titled EMMANUEL. The new release is complimented by its official video.
The song which mixes Contemporary Worship with Afrocentric tunes is a celebration of the Helper and His ever-present intervention in times of need. Gabriel Eziashi and Henrisoul celebrate Emmanuel, in praise, making mention of His awesome power and grace.
Already making waves across various platforms online and offline, EMMANUEL is being featured on numerous Gospel Playlists on Boomplay and Spotify.
As you listen, sing and dance, EMMANUEL will do what nobody can do for you again and again.
WATCH OFFICIAL VIDEO
STREAM AUDIO HERE
CONNECT ON SOCIAL MEDIA
Subscribe to YouTube channels: @gabrieleziashi1 x @henrisoul