Duncan Mighty ft Ni.g.g.a Raw - Unu Ga Egbu Madu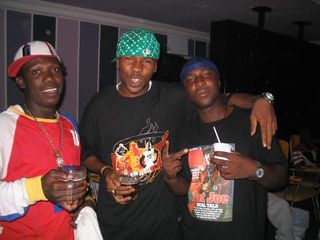 I wonder why I hadn't heard about Duncan mighty prior to receiving his info from Ovie? This dude is really under the raider considering how good he is.
One reason may be because he doesn't have a video anywhere online and most people don't even know what he looks like.
My Igbo people - Abeg wettin the song title mean?
I believe he is the one in the Red shirt on the far left