What's Happening With Duncan Mighty?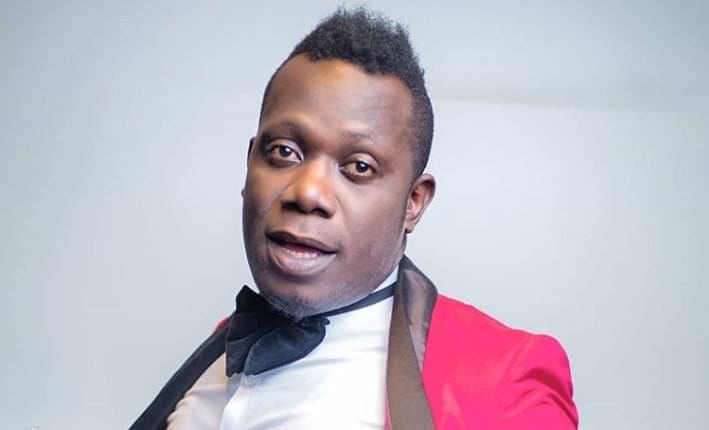 With gratitude to God for staying alive, Nigerian music veteran and Port Harcourt first son, Duncan Mighty revealed on social media the diabolical murder plots on his life and a 4-year paternity fraud pinned on him by his wife, Vivien Okechukwu.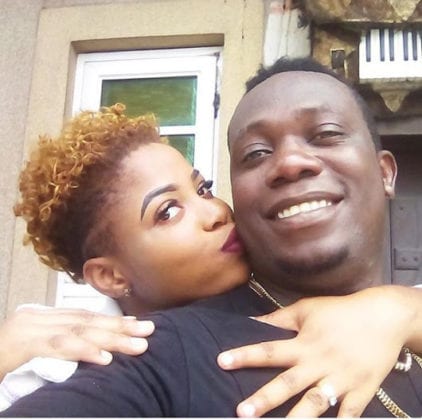 Family crises can be very messy and Duncan Mighty is grateful to have come out unharmed and alive. On the 4th of December 2020, Port Harcourt first son expressed on Instagram that the DNA result on his daughter, Mitchell was negative and he revealed that either Frank or Bright is the father. In his words:
Mr Frank is Bright's best friend who is responsible for taking them to the highest and most powerful JuJu. FRANK and Bright are the fathers of Mitchell as DNA as proven me negative.
READ ALSO: Duncan Mighty Responds to Domestic Violence Accussation.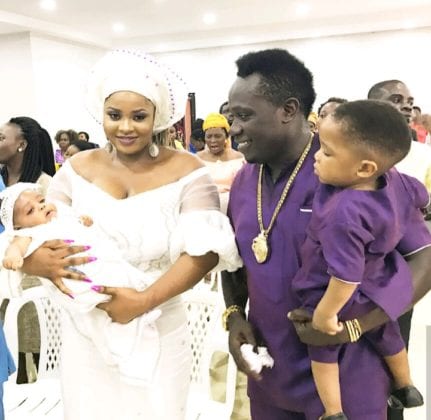 For the second time, Duncan Mighty married  again on the 25th of July 2015 to his fiancee, Vivien Okechukwu. However, the events after had been betrayal and diabolical attempt to kill him. According to his social media post, Duncan Mighty expressed:
On the 24th of November 2015, five days after Icon was born, I gifted Vivien a car, that night she accessed my phone and saw N100M from the Mallam I sold pounds to, she said to me what's the money for? I said I'm building a Television station to make Port Harcourt entertainment industry come alive. She hug me and said that you are just too humble. 11 months later, they went to the first JuJu house and spent 1m which was used to build a hidden shrine, the existence of this hidden shrine is to hide everything they are doing should in case anyone tries to find out spiritually, the person will see another face and not theirs.

The most important thing is to neutralize DUNCANS POWERS, which requires Frank and Bright to have sex with Vivien, the mom will be responsible for burying the charm and Mariam is responsible for feeding the shrine then in exactly 4 years time, Duncan will get sick and die. But God failed them as that attempt resulted to the pregnancy of Mitchell. Now 4 years as gone as to pass and Duncan Mighty a Samson, all failed.

The major reason I'm exposing this evil is because Mitchell's life is in danger as they are trying to kill Mitchell for the truth not to prevail.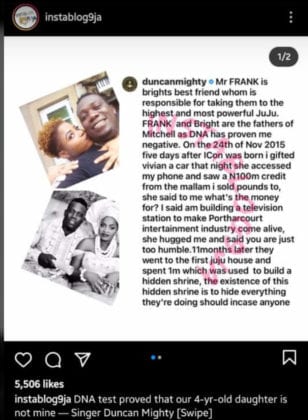 Then today, the 5th of December 2020, Duncan addressed those calling him out for speaking on social media. His post reads:
Me I catch murderers wey poison my food, burry plenty JuJu for my house, sleep with him blood brother and him friend for the sake of JuJu requirement, carry my money do Jazz. I never even execute you say you be wettin Lisa,Thunder fire your generation.