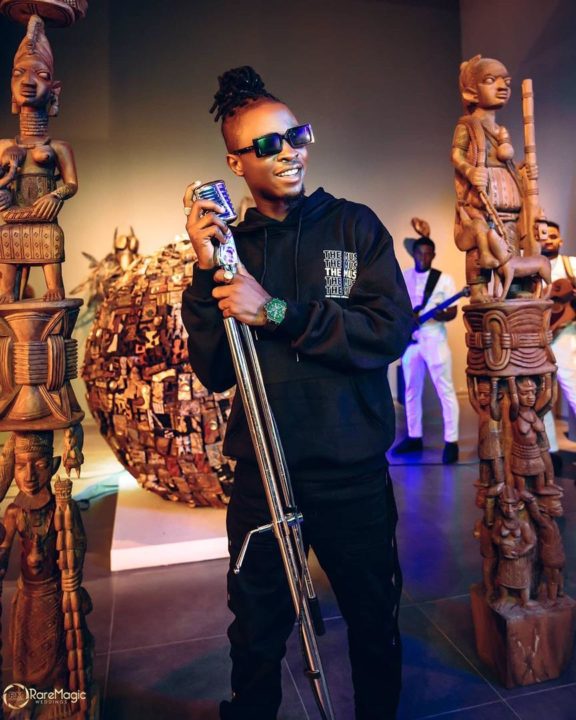 Winner of BBNaija Lockdown last year, Laycon has said in a new chat with Nigerian Youtuber, Korty that the positives of going for the reality show far outweigh the negatives.
Laycon told Korty that he has never regretted his decision to pick his bags and head into the BBNaija house. He was speaking on the latest episode of  Flow with Korty which dropped on Saturday, the 24th of July 2021.
During the episode, Korty follows Laycon through a day in his life. She visits his home, goes with him on an outing, and even attends a performance. When she asked Laycon if he regrets going to the BBNaija show, the rapper replies;
No no! I mean, when you look at the positives that come out of it, they overshadow the negatives. The negatives are... I mean, there's a whole lot of personal things I can't even do anymore. There's the mental effect that being in a space (like that) has on you. The negatives are when you come outside and see perceptions that people have of you. When we were in that house, a whole lot of things happened that didn't make the cut.
READ ALSO: Peace Becomes the First #BBNaija Season 6 HoH, Picks Yousef as Deputy
Laycon also said to Korty that no one can really complain about the negatives from the BBNaija house, because they went there on their own. In his words;
I then again feel it's not really anything to feel some type of way about, because in the end, na you carry yourself go. Nobody push you go there.
Get updates as they drop via Twitter and Facebook