Seyi Shay Wants Ten Ladies to Raid Her Closet, Find Out How
Nigerian singer and ongoing Nigerian Idol host, Seyi Shay has indicated that she is looking for ten lucky ladies to raid her closet.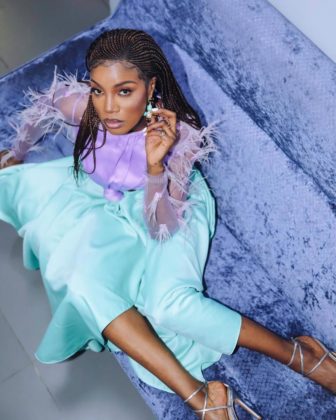 The singer shared this information via her Instagram page on Monday, the 31st of May 2021. Seyi Shay revealed that she was interested in picking ten lucky ladies who want to raid her closet and take anything they want. She also said all they have to do is "vibe, sing or dance along" to her new song, "Pempe" which features Yemi Alade. She wrote;
Here's something for my #BIGGIRLS! I am giving 10 girls the opportunity to raid my closet and take anything they like! 🙅🏽‍♀️🙅🏾‍♀️

Y'all know I have a passion for fashion and is all about uplifting the sisterhood! To be part of this closet raid, all you need to do is vibe, sing or dance along to my song #pempe ft #yemialade ! 🎶 🎶 and the most creative videos posted with the most likes wins!

#Pempe #BIGGIRL

Good luck!
View this post on Instagram
READ ALSO: #NigerianIdol: Seyi Shay Reacts To Online Criticism By Viewers of The Show
Seyi Shay is one of the three hosts at this year's Nigerian Idol competition alongside DJ Sose and Obi Asika. She has come under huge criticism during the audition process for being harsh on contestants.