See Oxlade's Reply To Wande Coal Comparison
August 10, 2022 | 1:36 PM
Nigerian music fans are always sure to spark up a conversation and this time it's an Oxlade and Wande Coal comparison. Read what the singer had to say about the comparison below.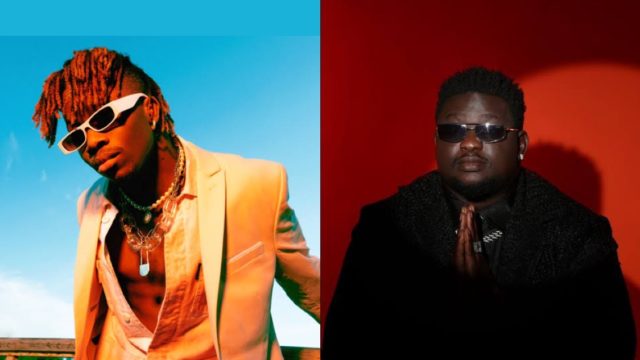 Nigerian singer and Ku Lo Sa star, Oxlade has reacted to a tweet from a fan comparing him to Wande Coal, and it's apparent the singer's allegiance remains unwavering.
ALSO READ: Oxlade's 'Ku Lo Sa' Goes No. 1 In East African Country | SEE DETAILS
The Ku Lo Sa crooner who had taken a stance in favour of his older colleague had been prompted to open up on his admiration for the veteran singer when a Twitter stated; "Unpopular opinion: Oxlade has a better singing voice and vocal range than Wande coal." The younger singer then stepped in by replying the tweet saying; "Very unpopular and a big cap . Learnt everything from that man. Let's dead this narative please 🙏🏿🫶🏽"
Prior to this, Oxlade has been vocal about his admiration for the Wande Coal and cites him as his major music inspiration. The singer even admitted to feeling perpetually starstruck by the Mushin to Mo'Hits star on Notjustok's Fan Affairs With Oxlade.
Get updates from your favourite Afrobeats stars as they drop via Notjustok on Twitter and Facebook