Sarkodie Apologizes to Fans for Postponing Album Release, to Drop New Single on Friday
Multiple award-winning Ghanaian rapper, Sarkodie has apologized to his fans for the postponement of his album release, which was scheduled for the 9th of July.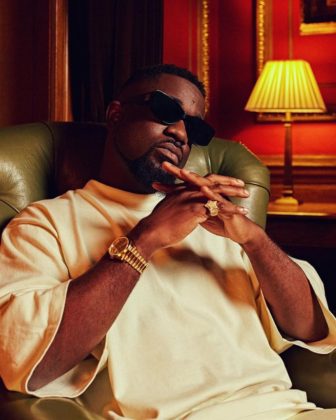 Sarkodie announced the postponement of his album release via his Instagram page on Monday, the 5th of July 2021. He admitted that it was really hard to break the news but it was necessary. The rapper wrote;
Been very difficult to break this news but very necessary. I Love the energy SarkNation can't thank you enough please let's keep Same till then … New music Friday tho 😊 … And we still turning up in Kumasi this weekend #NoPressureAlbum
Sarkodie also announced the new date for his album release will be on Friday, the 30th of July. He also revealed that the release date was pushed forward due to a hold-up clearing the samples. In his words;
I know how excited you all are for my new album #NoPressue. That feeling inspired me every day in the studio to push myself and my songwriting to the limits. I've never been more determined to make an album that you'll love deeply #NoPressure. To deliver the album that you all deserve, I need a little more time. There's been a hold-up clearing some samples, that's all. The new release date is 30th July 2021. Thank you all for your love and support. Sarkodie.
READ ALSO: Burna Boy Winning the Grammy Was a Win for Africa - Sarkodie | WATCH
Sarkodie recently added another award to his bag with his Collaboration of the Year win for 'Happy Day' at the 2021 VGMAs. He was also in the news recently when he described Burna Boy's win at the 2021 Grammys as a win for the whole of Africa. The rapper originally planned to drop 'No Pressure' on the 9th of July but will now drop a new single on that date instead.
Get updates as they drop via Twitter and Facebook