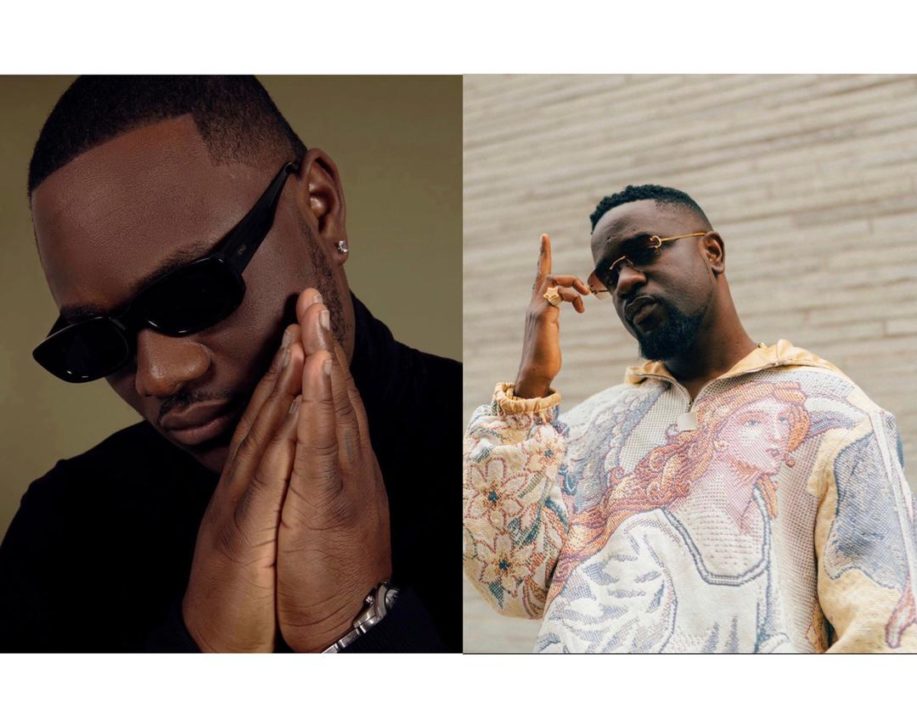 British-Nigerian

singer, Moelogo, has gotten the required feature credit on Sarkodie's album after calling the rapper out.
READ ALSO - Moelogo Blasts Sarkodie For Being Given Feature Credit
British-Nigerian prolific singer and songwriter Mohammed Animashaun, popularly known as Moelogo, has gotten the required feature credit on Ghanaian heavyweight rapper Sarkodie's album after blasting the rapper on social media.
Recall that we reported the fact that the veteran Ghanaian rapper released his much anticipated 'No Pressure' album and the exclusion of Moelogo's credit as a featured artist on the project sparked a social media frenzy.
Moelogo's vocals were quite obvious on Sarkodie's album, on the song 'Fireworks', which also featured American rapper Wale.
The album, which was released on Friday, the 30th of July 2021, gave Moelogo credit as a co-writer for the song but not as a featured artist, even though the talented singer clearly delivered a beautiful hook and verse on the song.
Following that, Moelogo took to his social media to blast the rapper and his team, stating that they 'used him'.
However, the UK-based singer has recently taken to his social media to acknowledge that he had been given the necessary feature credit on the song.
The soul-stirring singer tweeted the updated link to the song Firework, which now includes his name and American rapper Wale as featured acts.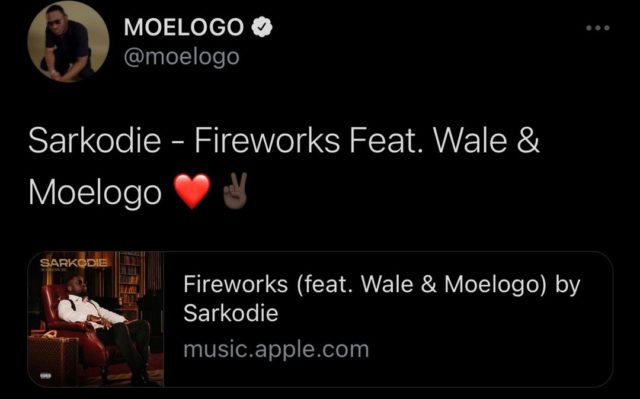 Get updates as they drop via Twitter and Facebook