KiDi Says Burna Boy's Grammy Win Broke Down Doors for Other Africans | WATCH
Ghanaian singer, KiDi is of the opinion that Burna Boy's World Music Album win at the last Grammy Awards opened a lot of doors for other African artists.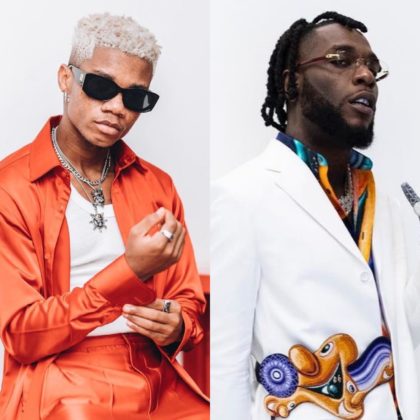 The singer was speaking with veteran music journalist, Adesope Olajide via Instagram live on Wednesday, the 7th of July 2021. KiDi was asked to talk about his award aspirations in light of Burna Boy's recent successes on the international stage. He responded by congratulating Burna on his Grammy win and said that it opened a lot of doors for African artists, him inclusive. KiDi also said that the Grammy win made it possible for a lot of artists like himself to dream. However, the singer is not necessarily chasing awards. He insists that he will do his work and let this things fall into place as they will. In his words;
Befor Burna's award, shoutout to Burna on a huge huge success. Before that, whenever Grammys are mentioned to African artists, we had that thing of we'll get there, one day. We don't know, but we'll get there. It was that feeling, right? But after Burna did it, like you said, he broke down the doors. Every African artists coming up, myself looking on that day watching on TV. All I could have on my mind was it is possible, it can be done. Now I go to sleep with a fresh mindset and different outlook in life. With hard work, with dedication, with the right mind, pushing, breaking boundaries, I can do it. As an African artist, I don't know about other artists. I keep saying that I personally, my philosophy is not linked to working towards the Grammy, or work towards the BET or any awards. I feel like if I do my work, if I work hard, push hard and let the music itself speak for me, everything else will fall in place
View this post on Instagram
READ ALSO: Most Gospel Musicians Are Hypocrites - KiDi, After VGMA Loss | WATCH
KiDi looks to be heavily inspired by Burna Boy and he truly is one of the most exciting young talents from Ghana in recent times. He won three awards at the just concluded VGMAs in Ghana. However, the singer was highly critical after he lost out on the Artiste of the Year category to gospel act, Diana Hamilton.