Joeboy Reveals Burna Boy's Music Helped Him During the Lockdown
Nigerian singer, Joeboy has revealed that listening to Burna Boy's songs was his go-to coping mechanism during the lockdown.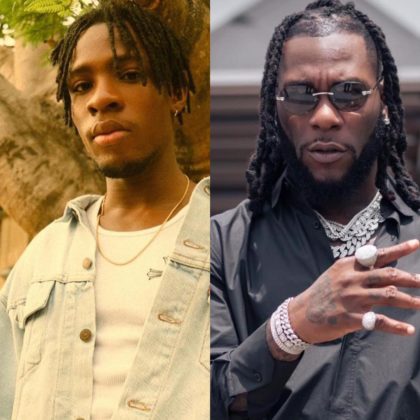 The singer said this in a chat with BBC News Africa on their "Cultural Frontline" series. The episode was released on Saturday, the 5th of June, 2021. He spoke about how Burna Boy's "Twice as Tall" album motivated him during the lockdown. The singer also said Burna Boy inspires him to make politically motivated music.
I felt a bit depressed during covid. I think everybody went through that because we had to stay indoors. We couldn't hang out and party as much as we wanted to or, like for a long time. One album that really got me through that is definitely Burna Boy's "Twice as Tall". That album speaks to me on a different level.
READ ALSO: Joeboy Wants Fans to Separate Self-Worth from Social Media
Joeboy also hinted at a collaboration between himself and Burna Boy which might happen soon. He said, "I met Burna Boy in Ghana in December. Definitely, I'm going to work with him. It's definitely going to come".
Listen to the Joeboy on Cultural Frontline HERE