"I Took D'banj's Project Personal" - Don Jazzy Talks Mo'Hits, Daddy Showkey, Split With JJC & More | WATCH
SHARE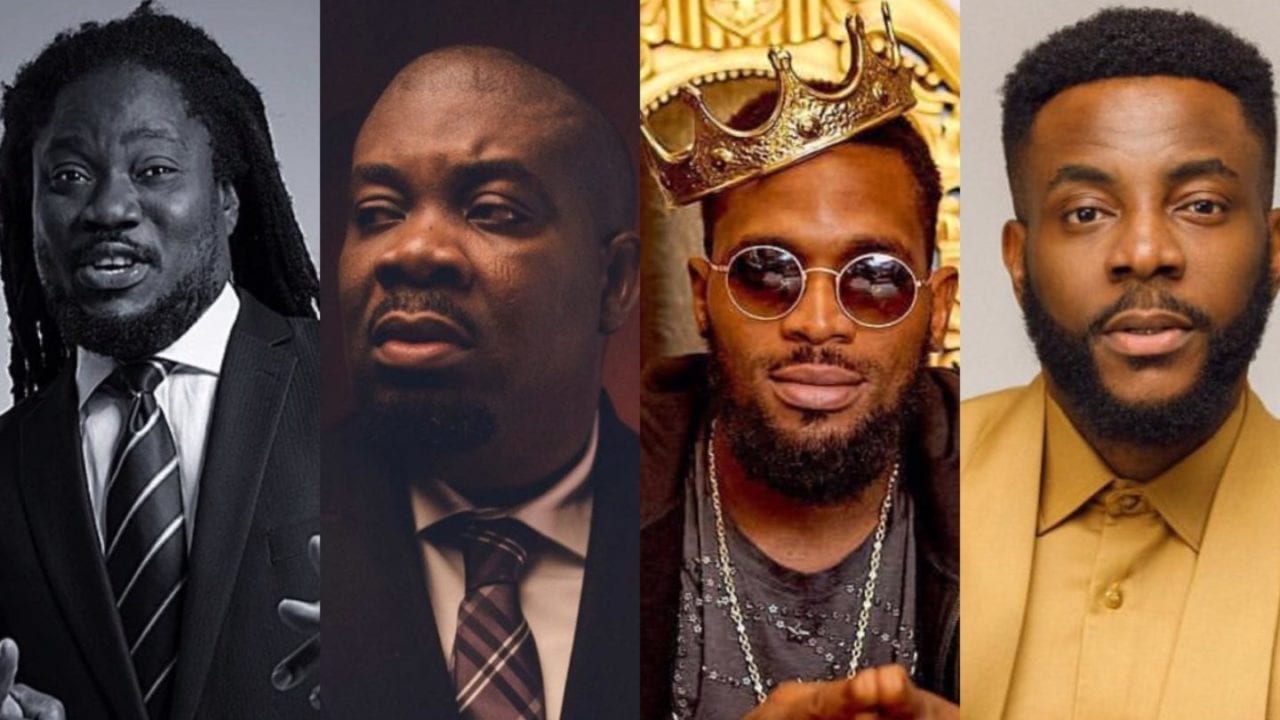 Don Jazzy had an interview with media personality, Ebuka Obi-Uchendu on the latest episode of the Blackbox interview series. The interview was shared into two parts. Don Jazzy talked about D'banj, ties with Daddy Showkey and his fall out with JJC, and the birth of Mo'hits records.
In the part one of the interview session which was uploaded on the 1st of April 2021 on Bounce Radio's Youtube channel, Don Jazzy  talked about the reason he posted his new house on social media, his family ties with Daddy Showkey and the possibility of collaborating with him, what it felt like growing with his siblings which he disclosed are 3 in number. He spoke about what life looked like being born in Ajegunle and also growing up in Egbeda (all situated in Lagos). They discussed how his love for music started and Don Jazzy replied it began in the church. As they continued to go down memory lane, the music producer chipped in that he is related to Daddy Showkey despite not being able to properly explain how that came to be. Ebuka decided to put the music producer on the spot and asked him about his love life as a teenager and he disclosed that he wasn't involved in a relationship with any girl because he felt that they gave him the impression that he wasn't a good looking guy.
Read Also: Don Jazzy's Ex-Wife, Michelle Jacskon, His Mother React To His Marriage Revelation
Don Jazzy further went on to talk about the contract he signed with JJC 20 years ago and how he initially saw it as a partnership but as time went on he realized he was only considered a team player after reading the terms of the contract. He said
"I like to believe I am valuable. The moment I saw something, a contract that didn't depict what I thought I was or whatever. Not only me, even if it was in my head. The other people that were around too , they were all coming around and  asking why did I have an artiste contract."
He blamed his backing out of the contract on miscommunication and misinformation between the parties involved. Don Jazzy disclosed that his misadventure with JJC  led to him meeting D'banj and they both decided to leave the UK, head to back and try to conquer and dominate the Nigerian music scene. Before this, Don Jazzy and D'banj, weren't close friends but the disappointment from not getting a partnership deal with JJC made him close to D'banj and their friendship kicked off.
The now Mavins records Ceo explained that he took D'banj's "No long thing" album personal, and decided to use that to pass across a message to his former employers and that ultimately led to the birth of Mo'hits records in Nigeria.
Watch part 1 of Don Jazzy's interview session with Ebuka below;
Kindly share your thoughts regarding this explosive interview.