"He Never Responds"- Davido Reacts To Wizkid's Silence After Congratulating Him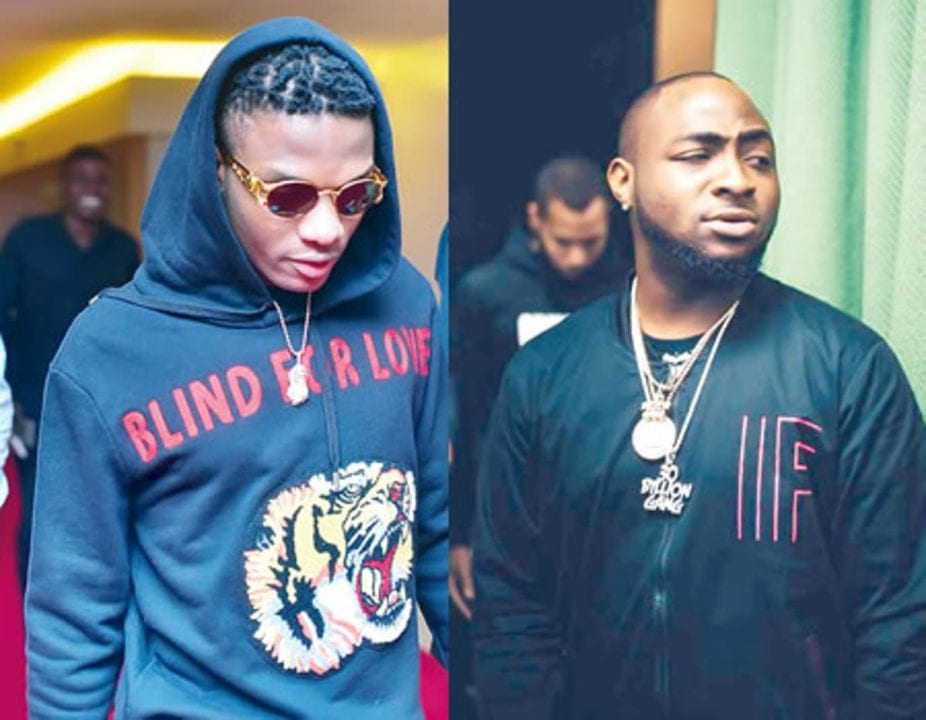 Nigerian megastar, David Adeleke popularly known as Davido sat with presenter Bolanle Olakanmi, as a guest on NdaniTV's The Juice. 
The interview which aired  on the 11th of November was an almost 30-minute long affair on which Davido answered questions in his usual boisterous and carefree manner. 
The questions touched on several aspects of his life from recording 'A Better Time' in the pandemic, taking a social media break, losing his mother at an early age to his love life and son with fiancee, Chioma. 
In light of their now soiled relationship, Wizkid also came up. When asked why he decided to publicly congratulate Wizkid on his release of his 'Made in Lagos' album, Davido responded saying
"I just did it sha, I can't lie, I didn' think about it, I just did it."
When further probed by Bolanle with the question "Did you know what you were doing when you did it?" 
He responded saying, "What was I doing? I didn't do anything. I just posted it, I can post anything I want. "
Bolanle then asked "Did he respond?"
"Nah, he never responds" Davido replied in an unperturbed manner. 
Following this, Bolanle asked if he's tried calling him privately and if he thinks they'll ever resolve their issues. To the former question, Davido replied that he's never called, while jokingly saying to the latter;
"I don't know o, ask Mr. Ayo himself. You know me, I got hits on my computer, he should pull up!"
8 years ago when Davido made his first appearance on The Juice, he had a good relationship with Wizkid. But in recent times, their relationship has deteriorated and has now taken a cold turn. Davido himself has denied having knowledge of the reason behind Wizkid's treatment towards him. 
Meanwhile there has been speculation that their troubled relationship is as a result of their fanbase and competition in the industry, do you think that could be the sole reason?