"I Never Do Sh*t for Clout" - Freestyle Insists eLDee Took Props for His Work on Trybesmen Songs
SHARE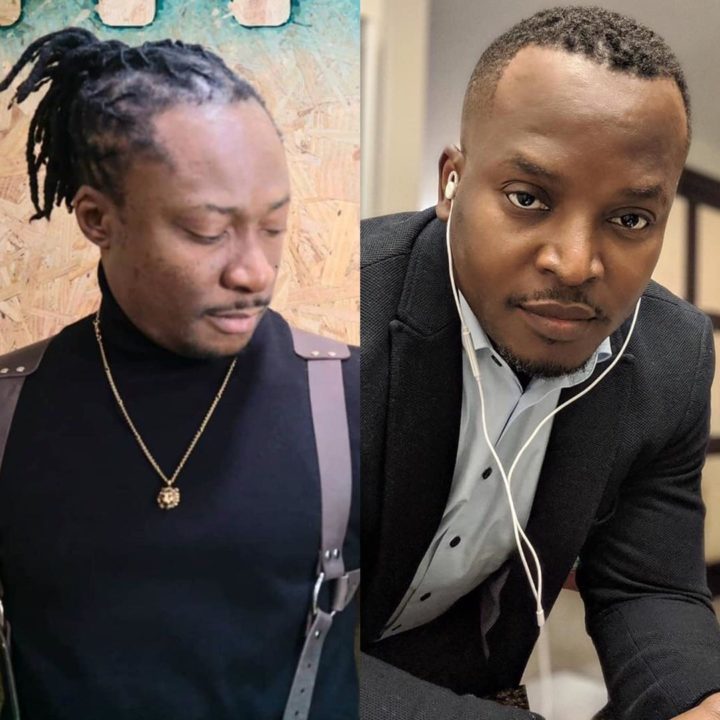 Veteran Nigerian rapper, Freestyle who now goes by the name Mista Styles has stated that he was not lying when he said eLDee took props for his work at Trybesmen.
He said this on a show titled "Real Talk with Yom Yom" on Friday the 16th of July 2021. Freestyle said the genesis of the beef between himself and eLDee was when he said he wrote 90% of the hooks on the Trybesmen songs. He made that statement on a song titled 'Bragging Rights' featuring Blaise from his debut album, 'Free at Last'. Freestyle went on to say that he did not lie and he has never done anything for clout.
Speaking to Yom Yom on Twitter Space, Freestyle said always keeps it real and said eLDee took props for his hooks on Trybesmen songs because it was true. In his words;
The beef with eLDee, you know, I would say it originated from the one line of my verse on 'Bragging Rights' that I did ont my first album, 'Free at Last' which I featured Blaise. The line that actually sparked the whole controversy was something about that I wrote 90% of the hooks on Trybesmen tracks and eLDee took props for that.
Yom Yom asked if this was facts and he replied;
Yeah! That's the thing, I never do sh*t for clout. Me I'm not even a huge social media guy, let me not even lie. But I always just keep it real. The reason why that was said was because it was true.
READ ALSO: eLDee Reappears With Bars On Reminisce's 'Omo X 100' | LISTEN
It is probably unlikely that eLDee will respond to Freestyle's claim about Trybemen songs as he has been on a hiatus from music for a while. When asked about how the members of Trybmens took the news of his leaving, eLDee admitted Freestyle took it hardest. In a chat with Vanguard Newspapers back in 2011, he said;
I really don't like talking about it but the truth is that I put in too much but got too little especially from the group. I wrote our songs, produced it and as soon as we became official, Freestyle grew wings. I think immediately we got famous, Freestyle started having some weird ideas and it broke us down because he never came to the studio, wouldn't come for rehearsals and came late whenever we had shows. So I felt he was trying to send a message that he wasn't really interested in the group anymore which I didn't have any problem with.

He wanted to go solo after all people told him he was the best rapper in the group. But what people didn't tell him or what he didn't remind himself was that we didn't create the music, he was just a part of it. I should have been the one feeling the way he felt because I did almost everything.
View this post on Instagram
Get updates as they drop via Twitter and Facebook