Everyone Smokes Weed But Hides It In Nigeria - Burna Boy | WATCH
SHARE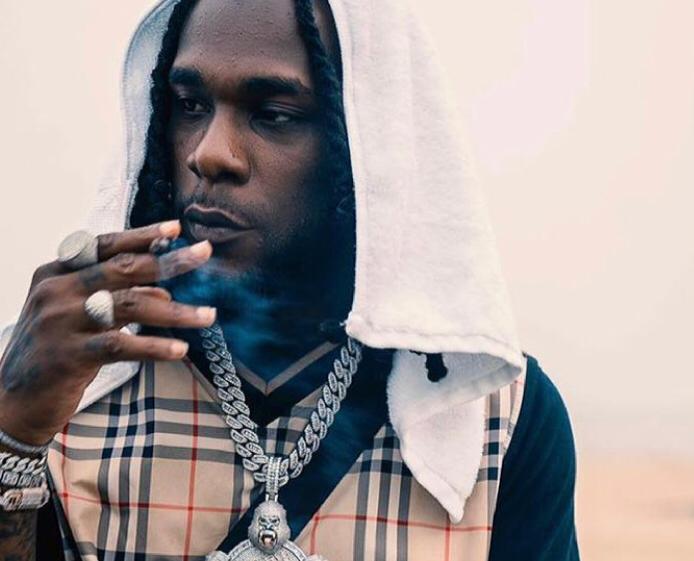 Burna Boy stated that everyone smokes weed in Nigeria, but they don't want to be seen smoking it.
READ ALSO - Burna Boy's 'Want It All' Debuts On Billboard World Digital Song Sales Chart
Nigerian Grammy-award winning singer, songwriter and performer, Damini Ogulu, popularly known as Burna Boy, has made it known that weed use and legalization is a hypocritical thing in Nigeria.
Speaking in an interview with Home Grown Radio in Los Angeles before his Hollywood Bowl performance, he was asked about the weed legalization situation in Nigeria, after stating that LA had the best weed in the world. The singer stated that hypocrisy is the order of the day because everyone smokes in Nigeria but wouldn't want to be seen with it. An attitude that makes marijuana illegal in Nigeria. He said:
It's not a zero tolerance. It's like everybody does it, but no one wants to be the one that is seen with it. It's just kind of hypocritical out there. Everybody smokes weed
The African Giant also stated that the misconception spread about the plant by the older generation is another reason why it has not been legalized.
It's like some dumb shit, bro. You know those old shit when they talk about it frying your brains. They try to make it seem like if you smoke it, you will go mad....
Asked if people get arrested if they are caught in possession of marijuana in Nigeria, Burna Boy simply stated that the said person can have their way depending on how well they handle the situation. He said:
If you can please the person that is stopping you at a time
The 30-year-old ace performer also discussed issues revolved around police brutality in Nigeria, the #ENDSARS movement and other topics.
Watch the full interview below
Get updates as they drop via Twitter and Facebook