#ENDSARS: "I'm going to die anyway..." Falz Speaks To Christiane Amanpour On The Need To Speak Out
SHARE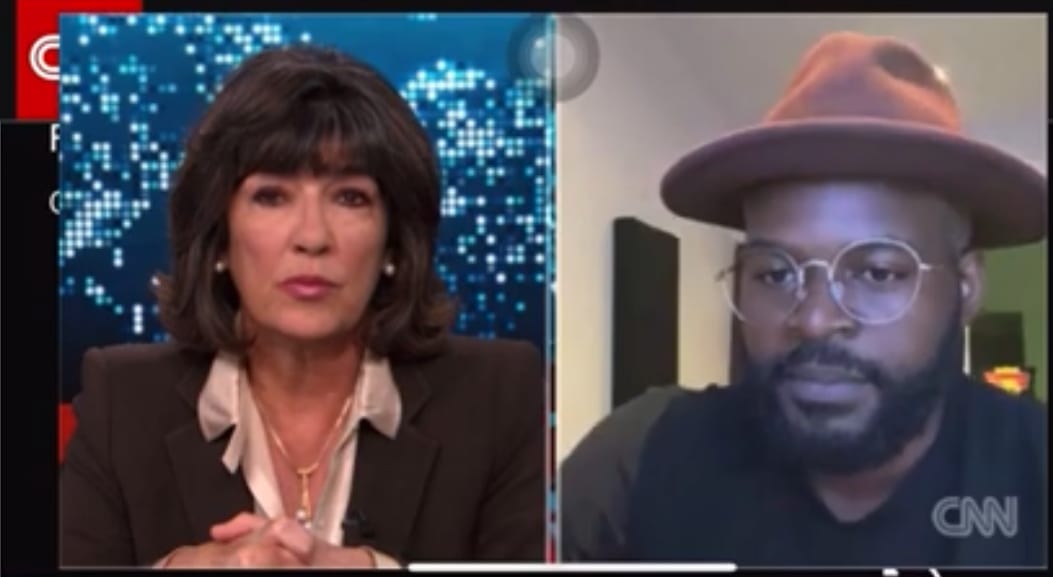 Nigerian rapper, actor and lawyer, Folarin 'Falz' Falana recently stated that in lending his voice publicly, he is not afraid to die and this he said to British-Iranian journalist Christaine Amanpour on CNN.
Falz was spotted on a live CNN interview with the Chief International Anchor for CNN and host of CNN International's nightly interview program, Amanpour on the 22nd of October 2020 informing the world about the disheartening state of his country, Nigeria.
During the interview, Christaine Amanpour said several young people reached out to CNN but declined any form of interview because they were afraid for their lives, then she asked Falz if he was afraid for his own safety. He responded:
I'm not afraid for my life because where we are right now, I feel like I could easily die by anything else anyway. We have a nonexistent health care for example, serious high-level of poverty, there's unemployment, we are in a critical state because of how much corruption and mismanagement of funds that we continue to see on a daily basis. If I don't come out to complain about the state of things, I could have an accident on my way to work or something and I could die on the spot for that because the state of the healthcare is nothing to write home about. We don't have proper hospitals, our hospitals ain't well equipped. People have to travel abroad to get proper healthcare because every Nigerian is one sickness away from passing away. What kind of life are we living anyway, I'm going to die anyway so whats the point!
The 'Bop daddy' crooner audaciously discussed several issues rooted in the Nigerian system amongst which was police brutality by the Special Anti-Robbery Squad called 'SARS'. Falz talked about the extortion, robbery, torture, and murder by this trigger happy cops which became the reasons behind the hashtag 'EndSARS', an expression directed at ending police brutality.
Falz also discussed his participation with his colleague, Runtown on taking the already existing social media hashtag 'EndSARS' to the streets of Lagos on the 8th of October 2020, which had about two thousand people in attendance. He further expressed how that action incited other states within Nigeria to participate in the peaceful protest against police brurality. In his words:
It's started about two weeks ago, myself and another artiste, Runtown shared on Twitter that we are going to do a walk, just a match, a protest against all form of police brutality, against all form of police misconduct in general. The hashtag was already in existence, this was something that was already a big thing on social media but no one had already gone ahead to do a physical protest, so we decided to take that extra step. We did a march to a police station which had some high-ranking officers here in Lagos and we handed them a petition saying the Youths are very unhappy with the way things were going and we will really furious against police brutality, police harassment and that enough is enough.
The rapper further expressed the false promises of the government towards police reforms since 2017 without proper and evidential actions. He expressed:
They have been reforming the police for the longest time and we never actually see actual action. Since 2017 they have been announcing that the SARS unit has been disbanded, they announced the disbandment in 2018, 2019 and again in 2020, but now they are replacing the same unit with a tactical unit. They just think we are stupid because you are literally just renaming this unit and expecting us to say, Yay! Wow! It's insensitive.
During the interview, he expressed how peaceful protesters were gunned down at the Lekki toll gate on the 20th of October 2020 and further expressed how thugs have used the opportunity to loot privately owned businesses and destroy properties. He said:
There was an horrible massacre that went on Tuesday and as a result everywhere is up in flames, there's looting, there's shooting. It's a chaotic state right now and I don't even know where we are going from here.
Watch Video: