#EndSARS: Beyonce's Mom, Tina Lawson Replies Tiwa Savage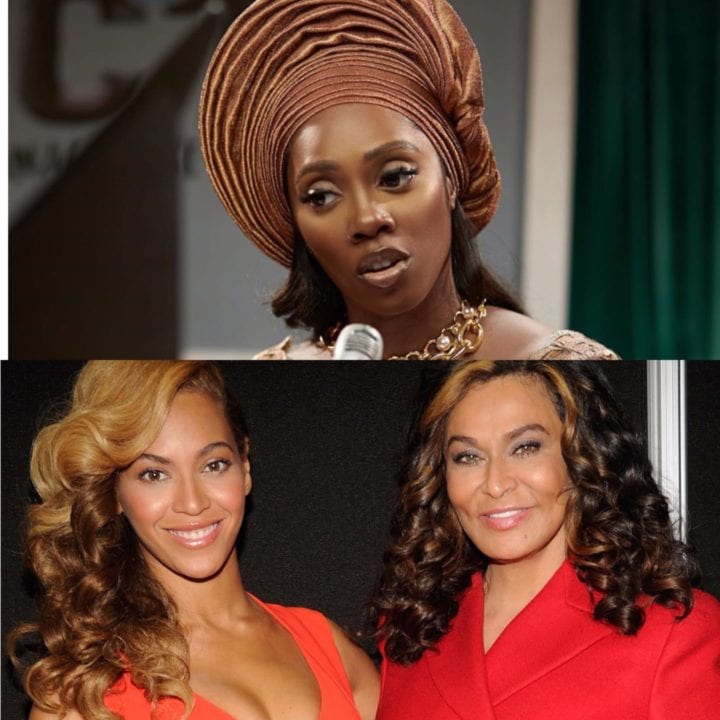 Tina Lawson, the mother of American superstar, Beyonce has replied trolls, including Tiwa Savage, who called her daughter out in a viral video for not lending her voice to the end police brutality movement in Nigeria.
Beyonce's mom, Tina Lawson via a social media post on the 21st of October 2020 replied to Tiwa Savage for calling out her daughter for not lending her voice to the #EndSARS movement in Nigeria after working with many Nigerian creatives on her "Black Is King" and "The Gift" project.
In the reply, Tina expressed how she researched on the #EndSARS conversation and condemned the killings of unarmed Nigerians by atrocious security agents. However, she also came to her daughter's defence in response to the video posted by Tiwa Savage. In her words:
I guess much of the public does not think we have personal problems in our family. We are supposed to be superhuman and not have loss, or health issues or personal problems because our sole purpose is supposed to be of service and humanity and take as much abuse from the haters as they choose to put on us. No matter what my daughter does, she scrutinized and torn apart! She makes a record and uses all Artists, producers and writers. She's criticized because she didn't every artist from Africa, there are 52 countries! Then she makes a film that by the way she didn't make a profit from because she spent every penny in the budget on making something that celebrates our heritage! What profiting of you did she do? She made art, she's an artist, that's what artists do. She is not your political leader and not your whipping broad.
Beyonce's mom further expressed that she has had enough of the hating and social media bullying on her daughter to make a statement.
However, Beyonce has since made a statement and announced her charitable contributions.
Read Tina Lawson's reply to Tiwa Savage: