Davido Gets Appreciation Post From The First Lady of Kogi State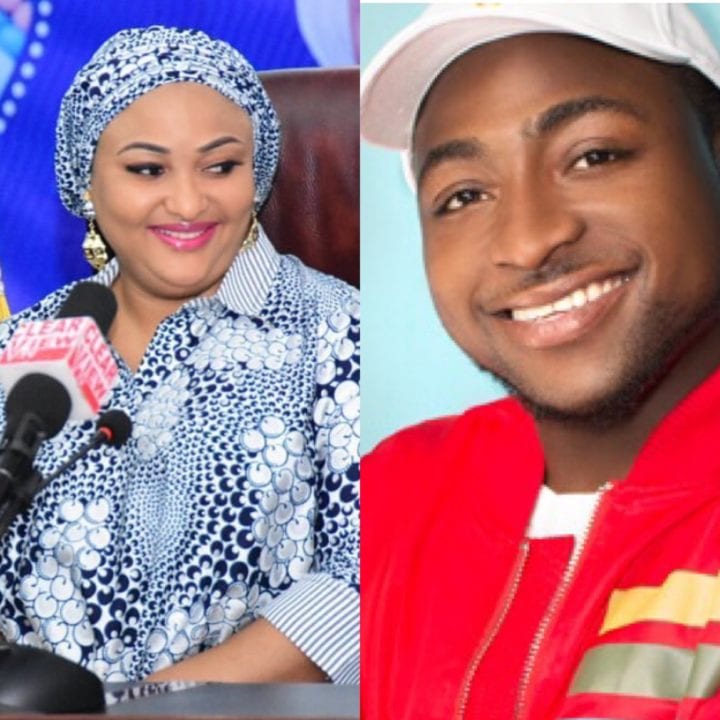 For his recent generosity towards her children in Dubai, Davido received an appreciation post from the First Lady of Kogi State, Amina Oyiza Bello.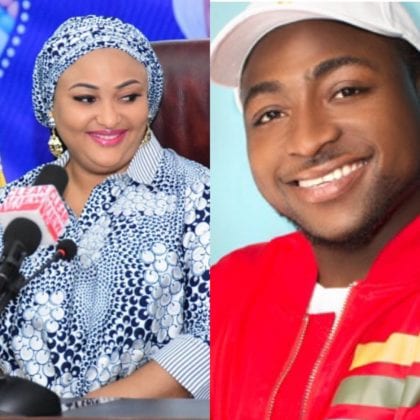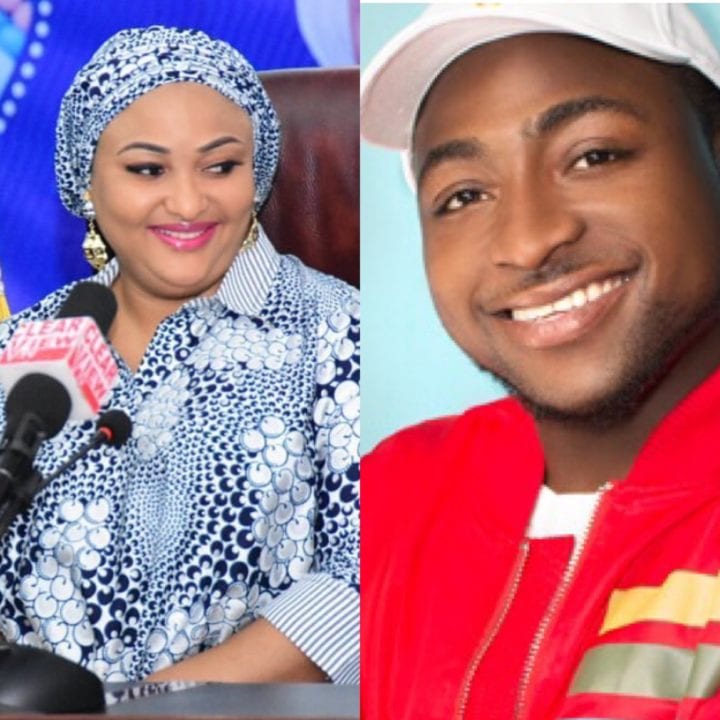 Kogi State First Lady, Amina Oyiza Bello expressed that her children wouldn't stop being happy over the kind gesture shown towards them by the megastar, Davido.
She expressed what a better time it was for her children through her appreciation post. Her Excellency shared a photo of Davido and her kids on her Instagram page on the 29th of November 2020, the post reads:
Dear David, I want to use this medium to appreciate the kind gesture you showed towards my kids today at Dubai mall with loads of gift, they were so excited and wouldn't stop being happy.

I pray God almighty enrich and uplift you in all that you seek for, and please keep making us proud.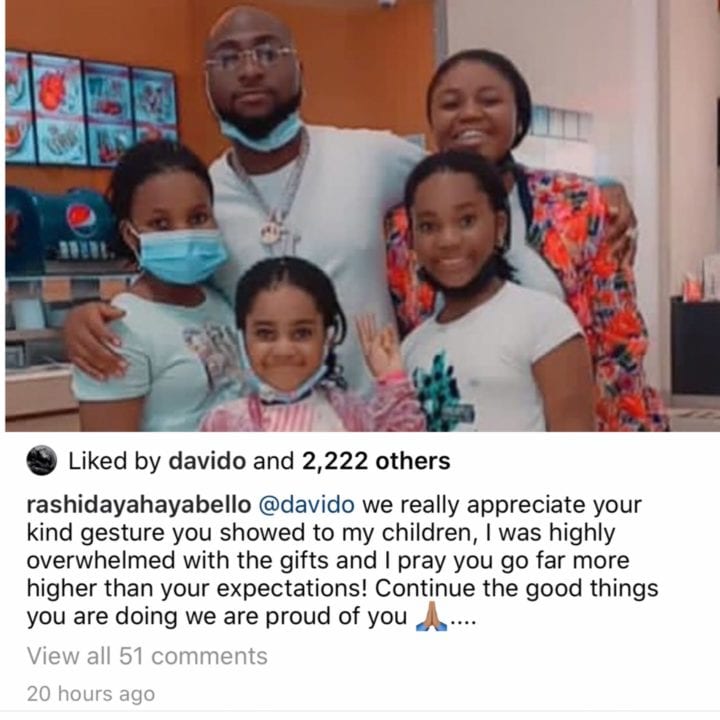 READ ALSO: It's Davido's Birthday! Here are 5 Times Davido was a man of the people 
Davido confirmed the news on the 30th of November 2020 when he described the children as being humble and he also expressed that he didn't know who they were as he was just being generous as usual.
He tweeted:
That's crazy they were so humble
That's crazy they were so humble https://t.co/IcxdXeJIYQ

— Davido (@davido) November 30, 2020
I didn't even know who they were .. I just did my thing https://t.co/uWV5qJ4x8U

— Davido (@davido) November 30, 2020