Davido becomes Bitsika Ambassador and Shareholder
DMW boss and Nigerian Mega Star, Davido has been made an ambassador and shareholder for 'Bitsika'.
His ambassadorship and shareholding partnership with Bitsika was confirmed and made effective on the 8th of October 2020.
Davido took to his social media to announce this news. Post reads:
Been working on this deal a while now! I'm so glad to finally announce. My first FinTech partnership. This one means so much to me! Our very own cure for all your transfer and payment issues.
As part of the deal, Davido, along with his manager (Asa Asika) and his lawyer (Bobo Ajudua) have all become shareholders and board members of Bitsika.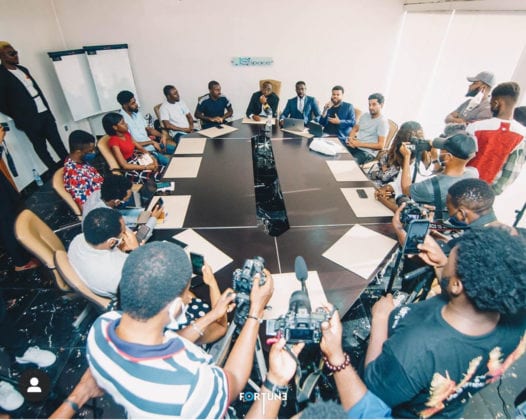 Bitsika is a social payments app (like Venmo and Cash-App) for the African market. The Bitsika app provides services like wallet service, money storage, money transfer, creation of virtual VISA cards, buying and selling of Bitcoin and stable coin, sending money from the US/UK to Ghana/Nigeria, buying airtime for any number in Ghana, and Nigeria, etc.
The social payment app, 'Bitsika' will enjoy the power of the Davido brand, with Davido aiming to get Bitsika 10 million users and $1 billion transacted over two years.
Bitsika has currently processed over $30 million in transactions and currently has over 55,000 registered users in its one year of operation.
In the next few months, Bitsika will keep expanding its services with the introduction of a merchant API, and more in-app payment tools. Bitsika will also raise their Series A investment round by the end of 2021.
Related