BTS continues to shine as both group and solo artists: MAMA 2023 nomination list revealed
SHARE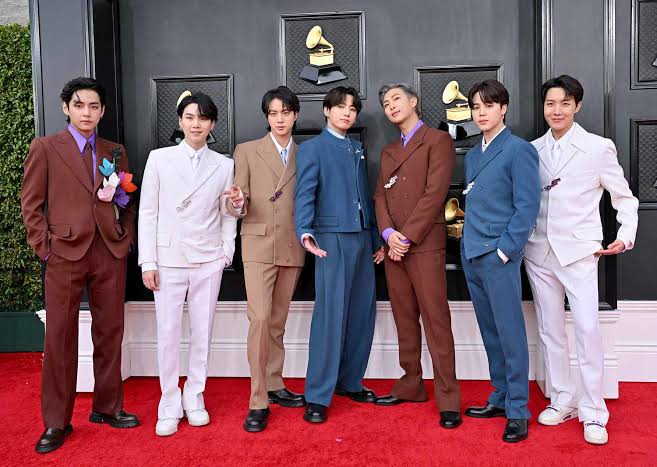 BTS has continued to show their relevance in the Korean music industry even as they pursue solo activities. The dominance of BTS was translated with the latest nomination announcement by MAMA ahead of its award ceremony, as they were nominees with both their group and solo projects of 2023.
BTS and the members, with their solo projects, have gone ahead to set unimaginable records on the charts for Asian and Korean soloists while maintaining their position once again as the most streamed Asian and Korean artists so far of the year 2023 on the digital streaming platform Spotify.
How many award nominations did BTS receive at MAMA 2023?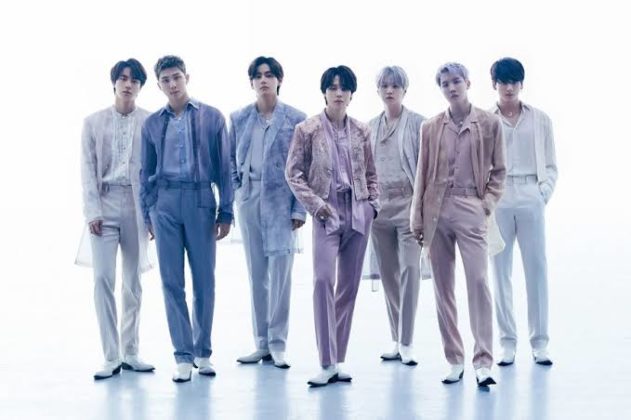 BTS received over four MAMA award nominations as a group with their gift digital single to their fans (ARMY) titled Take Two and the OST The Planet. Five members of the group (V, Jung Kook, Jimin, J-Hope and Suga) also received over 19 nominations for their projects released in 2023.
Full list of nominees for MAMA 2023
Here is the full list of nominees for MAMA Awards 2023:
Best New Male Artist
BOYNEXTDOOR
EVNNE
RIIZE
xikers
ZEROBASEONE
Best New Female Artist
ADYA
EL7Z UP
KISS OF LIFE
LIMELIGHT
tripleS
Best Male Group
EXO
NCT DREAM
SEVENTEEN
Stray Kids
TREASURE
TXT
Best Female Group
aespa
(G)I-DLE
IVE
LE SSERAFIM
NewJeans
TWICE
Best Male Artist
Jimin
Jungkook
Lim Young Woong
Parc Jae Jung
Taeyang
V
Best Female Artist
Choi Ye Na
Hwasa
Jeon Somi
Jihyo
Jisoo
Lee Chae Yeon
Best Dance Performance Male Solo
Jimin – "Like Crazy"
Jungkook – "Seven (Feat. Latto)"
Kai – "Rover"
Taeyang – "VIBE (Feat. Jimin)"
Taeyong – "SHALALA"
Best Dance Performance Female Solo
Hwasa – "I Love My Body"
Jeon Somi – "Fast Forward"
Jihyo – "Killin' Me Good"
Jisoo – "FLOWER"
Lee Chae Yeon – "KNOCK"
Best Dance Performance Male Group
NCT 127 – "Ay-Yo"
NCT DREAM – "Candy"
SEVENTEEN – "Super"
Stray Kids – "S-Class"
TXT – "Sugar Rush Ride"
ZEROBASEONE – "In Bloom"
Best Dance Performance Female Group
aespa – "Spicy"
(G)I-DLE – "Queencard"
IVE – "I AM"
LE SSERAFIM – "UNFORGIVEN (Feat. Nile Rodgers)"
NewJeans – "Ditto"
STAYC – "Teddy Bear"
Best Vocal Performance Solo
DAWN – "Dear My Light"
Lee Mujin – "Ordinary Confession"
Lim Young Woong – "London Boy"
Parc Jae Jung – "Let's Say Goodbye"
V – "Love Me Again"
Best Vocal Performance Group
AKMU – "Love Lee"
BTOB – "Wind And Wish"
BTS – "Take Two"
M.C the MAX – "Eternity"
MeloMance – "A Shining Day"
Best Rap & Hip Hop Performance
Agust D (Suga) – "People Pt.2 (Feat. IU)"
ASH ISLAND – "Goodbye (Feat. Paul Blanco)"
J-Hope – "on the street (with J.Cole)"
Jay Park – "Candy (Feat. Zion.T)"
Zior Park – "CHRISTIAN"
Best Collaboration
Anne-Marie, Minnie – "Expectations"
BIG Naughty – "Hopeless Romantic (Feat. Lee Suhyun)"
BSS (SEVENTEEN) – "Fighting (Feat. Lee Young Ji)"
Jungkook – "Seven (Feat. Latto)"
Taeyang – "VIBE (Feat. Jimin)"
Best OST
BIG Naughty – "With me" ("The Interest of Love" OST)
BTS – "The Planet" ("BASTIONS" OST)
Lim Jae Hyun – "Heaven (2023)" ("It Was Spring" OST)
Paul Kim – "You Remember" ("The Glory" OST)
TXT – "Goodbye Now" ("Love Revolution" OST)
Best Music Video
(G)I-DLE – "Queencard"
IVE – "I AM"
Jisoo – "FLOWER"
Jungkook – "Seven (Feat. Latto)"
SEVENTEEN – "Super"
Stray Kids – "S-Class"
Song of the Year
(Nominees for the song genre categories are automatically nominated.)
aespa – "Spicy"
Agust D (Suga) – "People Pt.2 (Feat. IU)"
AKMU – "Love Lee"
Anne-Marie, Minnie – "Expectations"
ASH ISLAND – "Goodbye (Feat. Paul Blanco)"
BIG Naughty – "Hopeless Romantic (Feat. Lee Suhyun)"
BIG Naughty – "With me" ("The Interest of Love" OST)
BSS (SEVENTEEN) – "Fighting (Feat. Lee Young Ji)"
BTOB – "Wind And Wish"
BTS – "Take Two"
BTS – "The Planet" ("BASTIONS" OST)
DAWN – "Dear My Light"
(G)I-DLE – "Queencard"
Hwasa – "I Love My Body"
IVE – "I AM
J-Hope – "on the street (with J.Cole)"
Jay Park – "Candy (Feat. Zion.T)"
Jeon Somi – "Fast Forward"
Jihyo – "Killin' Me Good"
Jimin – "Like Crazy"
Jisoo – "FLOWER"
Jungkook – "Seven (Feat. Latto)"
Kai – "Rover"
LE SSERAFIM – "UNFORGIVEN (Feat. Nile Rodgers)"
Lee Chae Yeon – "KNOCK"
Lee Mujin – "Ordinary Confession"
Lim Jae Hyun – "Heaven (2023)" ("It Was Spring" OST)
Lim Young Woong – "London Boy"
M.C the MAX – "Eternity"
MeloMance – "A Shining Day"
NCT 127 – "Ay-Yo"
NCT DREAM – "Candy"
NewJeans – "Ditto"
Parc Jae Jung – "Let's Say Goodbye"
Paul Kim – "You Remember" ("The Glory" OST)
SEVENTEEN – "Super"
STAYC – "Teddy Bear"
Stray Kids – "S-Class"
Taeyang – "VIBE (Feat. Jimin)"
Taeyong – "SHALALA"
TXT – "Goodbye Now" ("Love Revolution" OST)
TXT – "Sugar Rush Ride"
V – "Love Me Again"
ZEROBASEONE – "In Bloom"
Zior Park – "CHRISTIAN"
Artist of the Year
(Nominees for the artist categories are automatically nominated.)
ADYA
aespa
BOYNEXTDOOR
Choi Ye Na
EL7Z UP
EVNNE
EXO
(G)I-DLE
Hwasa
IVE
Jeon Somi
Jihyo
Jimin
Jisoo
Jungkook
KISS OF LIFE
LE SSERAFIM
Lee Chae Yeon
Lim Young Woong
LIMELIGHT
NCT DREAM
NewJeans
Parc Jae Jung
RIIZE
SEVENTEEN
Stray Kids
Taeyang
TREASURE
tripleS
TWICE
TXT
V
xikers
ZEROBASEONE
Worldwide Fans' Choice
aespa
AKMU
ATEEZ
BOYNEXTDOOR
BTOB
BTS
CIX
CRAVITY
ENHYPEN
EVNNE
EXO
fromis_9
(G)I-DLE
H1-KEY
Highlight
ITZY
IVE
Jisoo
Jeon Somi
Kep1er
LE SSERAFIM
Lee Chae Yeon
Lee Mujin
Lim Young Woong
MONSTA X
n.SSign
NCT 127
NCT DREAM
NewJeans
NMIXX
ONEUS
P1Harmony
Parc Jae Jung
Red Velvet
RIIZE
SEVENTEEN
SHINee
STAYC
Stray Kids
Super Junior
Taeyang
TEMPEST
THE BOYZ
TXT
TREASURE
TWICE
Xdinary Heroes
xikers
ZEROBASEONE
Zior Park