5 Takeaways From Wizkid and Burna Boy's New Video "Ginger"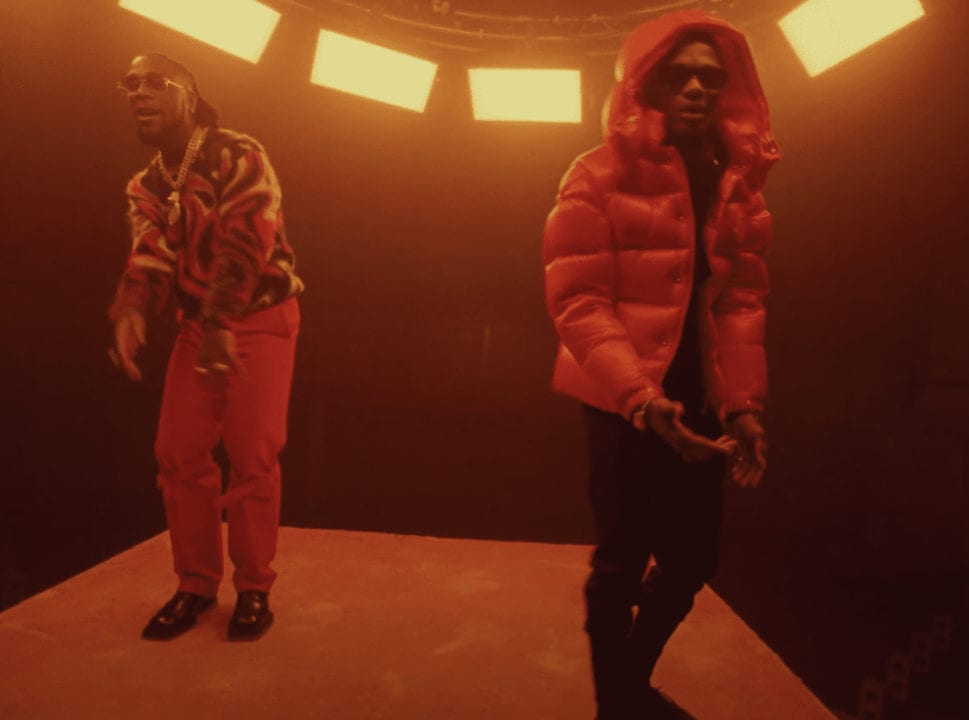 Two months after releasing his fourth studio album titled "Made In Lagos", Wizkid serves us the visuals of "Ginger" which features Grammy-nominated afrobeats singer, Burna Boy. The visuals for "Ginger" couldn't have come at a better time. Getting into a new year and needing all the 'Ginger' to scale through the next 12 months.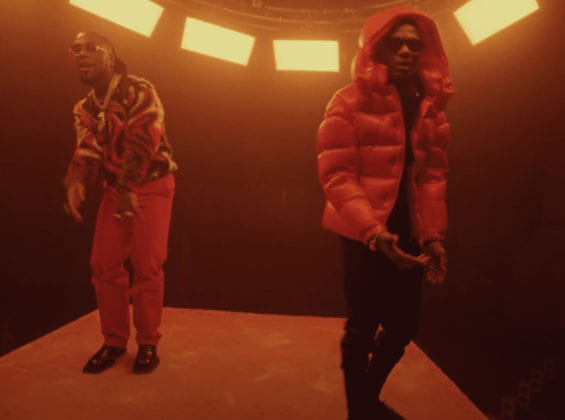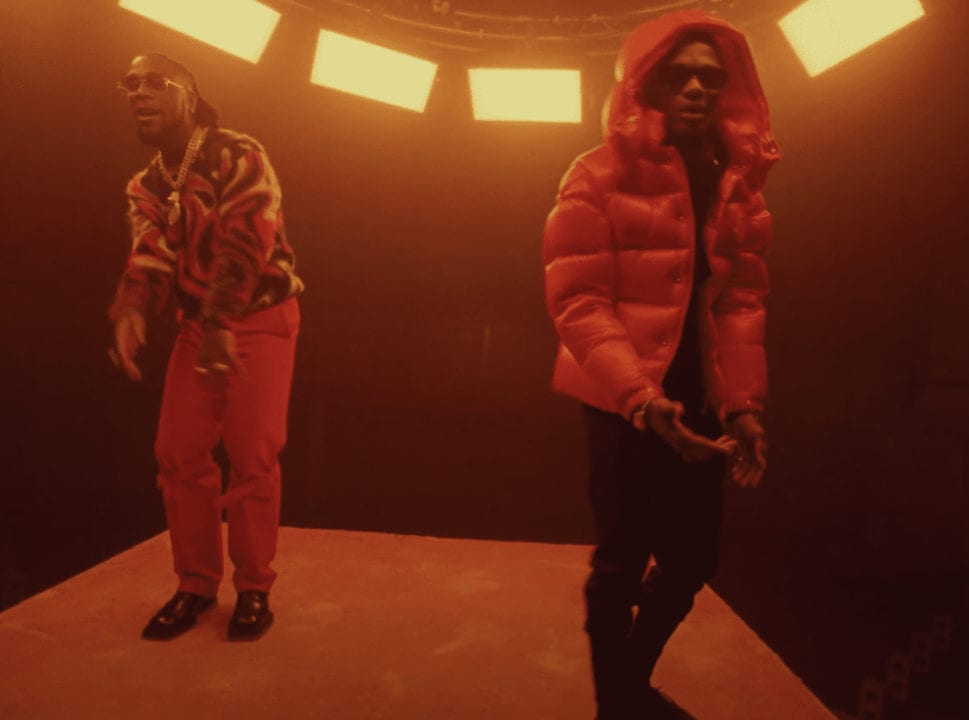 Ginger is the third single off Made In Lagos to get an official video after 'Smile' and 'No Stress'. The video was shot in London as the world continued to battle Covid-19 and directed by Meji Alabi. It was released on the 8th of January 2021.
Here are five takeaways from Wizkid's new video "Ginger".
      Wizkid and Burna's Boy Chemistry Is Unmatched
The video opens up with a model striking a pose and backing the camera, Wizkid walks up to the stage of models and the sonorous voice of Burna boy comes to the fore opening up a 3 minutes, 48 seconds display of well-delivered scenes by both artists. Wizkid effortlessly delivers the first verse as he is repeatedly seen flocked by models while having solo appearances in between scenes. After Wizkid's verse, Burna boy delivers the chorus in a scene that includes both artists with models dressed in black. As heard in the vocal recording, Wizkid and Burna boy complimented each other in every scene that included both artists. As the video progressed, we see both artists engage themselves in a leg work dance exhibition on a very high podium as they smile at the camera. They seemed to enjoy each other's company as the video progressed. Both artists clearly exuded charisma and displayed some sort of togetherness as they engaged in an unusual type of "Ayo game" which was played between both artists with diamonds.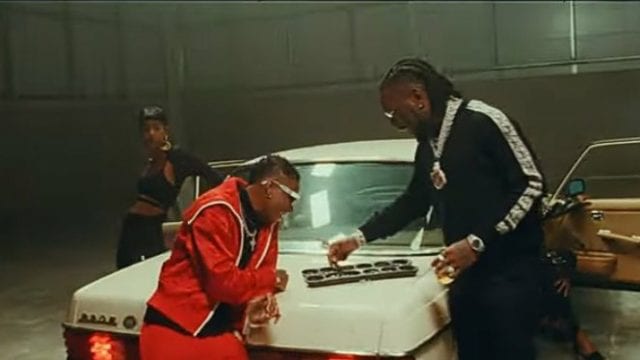 ---
Ayo Game with Diamonds
How often do you play with a diamond? Have you ever seen anyone play "Ayo" with diamonds?. The visuals of "Ginger" gave us some feel-good vibes and crisp, clear scenes embalmed in rich vocals. But at exactly 2 minutes, 59 seconds, Wizkid and Burna boy literally took the 'let's take them by surprise' statement to heart. We are opened up to a scene where 'diamonds' pass as 'seeds' to play the game. In subsequent scenes, both artists take on each other in the 'ayo game' laced with diamonds as they held on to their alcohol-filled glasses.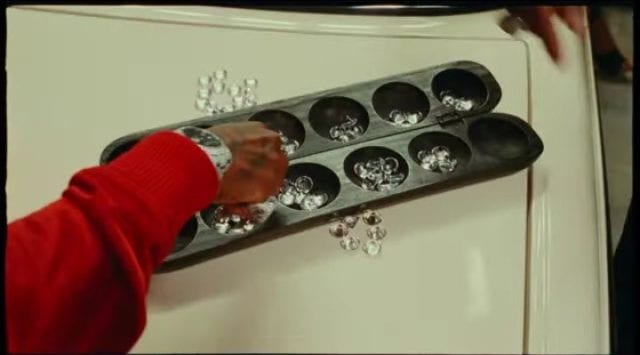 ---
Promotion of Black Beauty
Since the release of the visuals of 'Come Closer', we've known Wizkid to be an avid promoter of black models in his videos. "Ginger" didn't go off track as the video opens up with a black model who strikes a pose knowing she's in the spotlight and every viewer's attention will be focused on her melanin popping skin. As the video progresses, we continue to see dark-toned models showcase their beautiful faces while others sync with the rhythm and showcase their dancing abilities to the watching audience. We can see dark-skinned models dressed in black beneath the mounted podium and surrounded by orange bricks dancing vigorously as they display their black-girl power. During the "ayo game" scene, we can see the Benz being flanked by two black models kitted in black jacket and trousers while displaying their cleavage.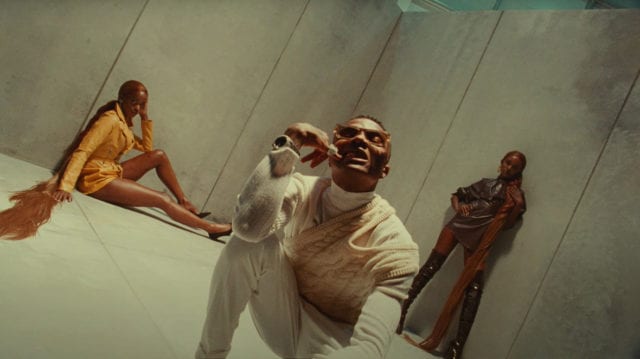 ---
Symbolising Lagos
Made In Lagos by Wizkid is an album that is centered on getting the fans closer to the roots of the artiste. One in which he intends to take his fans from where he was to where he is now. The visuals of "Ginger" display scenes of the traditional Lagos masquerade called "Eyo". The Eyo can be seen standing alone on the mounted podium at exactly 1 minute, 24 seconds into the video while the models beneath raised their hands as they stood still in what looks like reverence for the "Eyo". The "Eyo" appeared in each scene of the video. It stood alone and aloft by every other mortal in the scene. This could signify the sacredness of the "Eyo". Also, we could see bricks surrounding the dancing models in the video. These bricks could signify the industrial nature of Lagos. There is also an old model Benz with MIL inscribed on its plate number.
---
Orange is the theme color
It's one thing to notice the 'Ayo game' with diamonds, it's another to notice the 'Eyo Masquerade'. But for the eyes that pay attention to detail, you definitely would notice the orange lights, orange bricks, orange podium, and Wizkid's orange jacket. Orange was a pronounced color in some scenes in the video.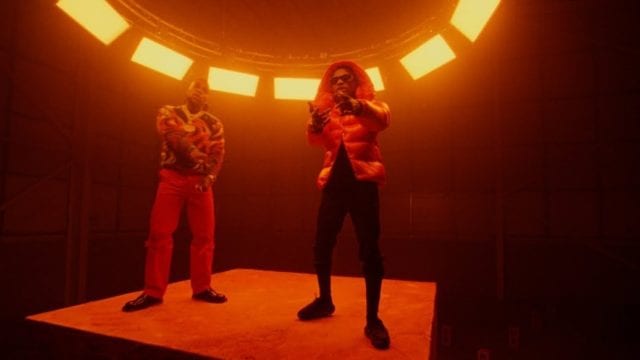 Related