Spotlighting Don Jazzy's Legacy: Take a Look at 6 Music Power Houses He's Helped Develop
SHARE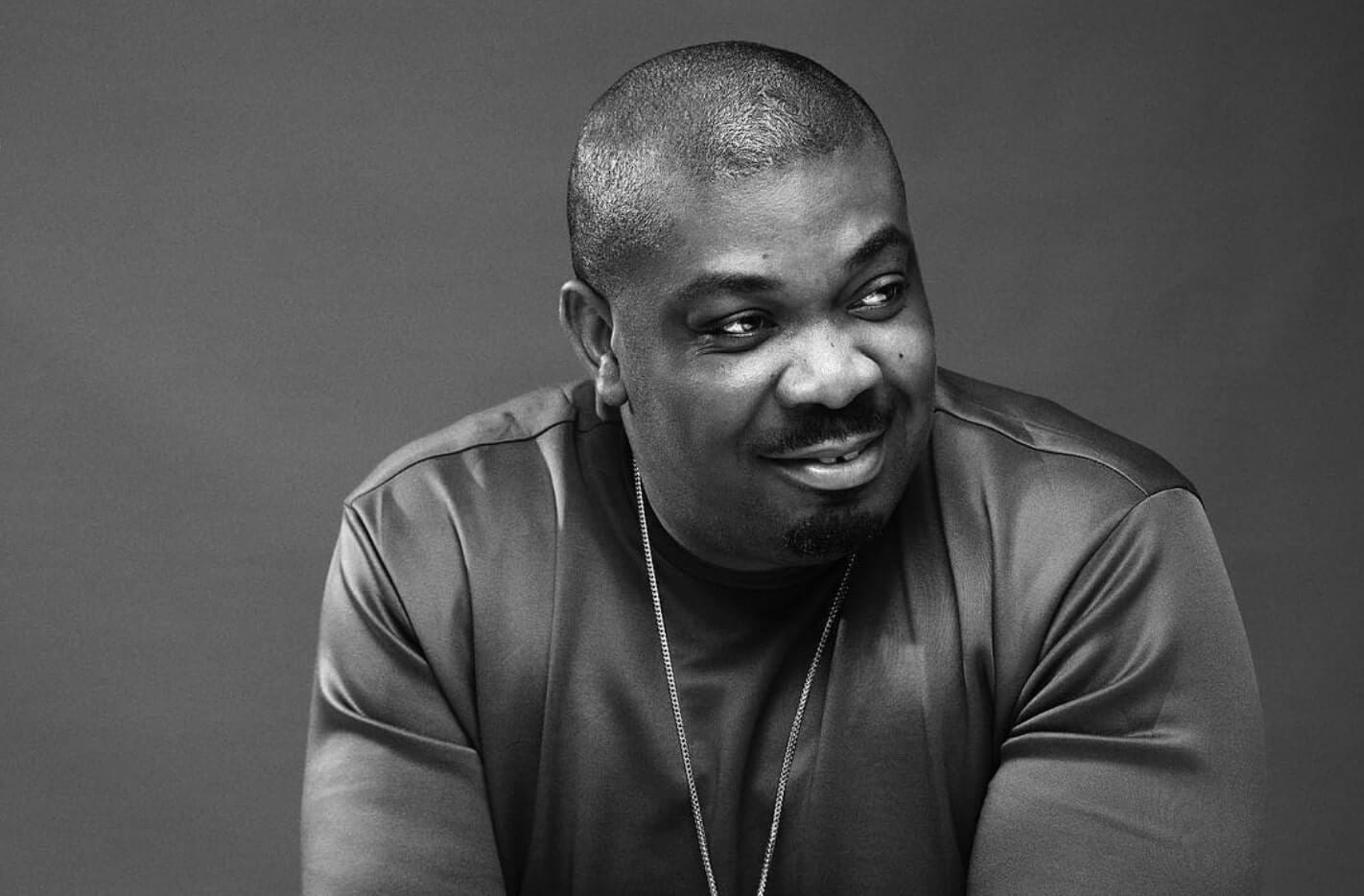 Nigerian record producer and entrepreneur, Don Jazzy, real name, Michael Collins Ajereh who is also fondly known as 'Don Baba Jay,' turned 38 on the 26th of November. Don Jazzy who officially began his journey in the music industry in 2004, has been a major player ever since and has not only helped create hits but superstars as well. 
With an almost 20-year old run in the industry, let's take a look at some of the star power Don Jazzy helped produce: 
Don Jazzy in the Mo'Hits Era
D'banj
Till date, the chemistry D'banj and Don Jazzy shared back in their heydays is still a thing of legend as no other producer-singer group have been able to unlock that. 
Back in 2004 when he and D'banj formed the now-defunct Mo'Hits Records, he produced D'banj's debut album; 'No Long Thing.' The album gave us 'Tongolo' and from then on there was no looking back for the two. 
In fact, those days, whenever you heard 'it's Don Jazzy again' on a D'banj track, your brain instantly sent a message to your body to get ready to move.
---
Wande Coal
For Wande Coal, the magic words to unleash Don Jazzy's producing djinn, was to belt out 'Don Baba Jay.' This was clear on his 'Bumper to Bumper' that made even Lagos traffic a fun affair just because. 
Under the Mo'Hits records stable which Don Jazzy co-founded and produced for, Wande Coal also created 'Mushin to Mo'Hits.' This was his debut album but till date remains one of the best musical projects in the +234. It not only served as a source of entertainment for music lovers, but one of inspiration for artistes. 
If in doubt, ask your favourite, afropop or RnB singer. 
P.S: Let's also not forget how Jazzy in collaboration with Mo'Hits stars; D'banj, Wande Coal, Dr SID, D Prince and Kayswitch gifted us with the party-starter project that was the Mo'Hits All Stars- Curriculum Vitae album.
---
Don Jazzy in the earlier years of the Mavins' era
Tiwa Savage
They say everything happens for a reason, and in truth this was the case for Tiwa Savage and Don Jazzy. Back in March 2012 when Mo'Hits ended, Don Jazzy didn't lose focus, rather, he jazzed up and created Mavins Records May that year. 
It was this new label that Tiwa Savage got signed to and with Don Jazzy, gave us 'My Darling' and 'Eminado.' The latter was released as a single off her debut album 'Once Upon a Time' which launched Tiwa into the star, she is today. 
An interesting backstory is the fact that Tiwa Savage went from being turned down by Mo'Hits records to being known as the Mavins' First Lady. 
RELATED POST:  'It's Don Jazzy's Birthday!' Here's A Compilation of His Funniest Skits
---
Reekado Banks
Remember that controversial Headies award show of 2015 where Reekado Banks won the award for Next Rated? Well before this, he'd won the award for Rookie of the year in 2014. 
And guess what record label he was signed to? Say no more.
While other than 'Dorobucci,' 'Adaobi' and 'Looku Looku' and some other joint Mavin tracks, Reekado might not have any solo songs where Don Jazzy lent his famed vocals as backup, he definitely has a veritable list of hits he racked up while with the record label and is still racking them up even after.
---
Don Jazzy and Mavins Records of present day
Rema
It's the year 2020, Nigerian music has greatly evolved and is now a major export of the country and, unlike crude oil, isn't subject to fickle changes. Amidst all this, Rema is one of the movers and shakers of the new face of the sounds emanating from the country.
Real name Divine Ikubor, Rema is the current starboy of Mavins Records and was discovered by Don Jazzy and his brother, D'Prince on Instagram. Now, he has the whole nation and even international listeners confessing to being obsessed with women of every shape and colour. 
---
Johnny Drille
Back in the days, if someone had told you that a Nigerian artiste would make folk/ alternative rock music and be signed to a major label in the country, would you have believed them? 
Well, Johnny Drille is one of such beautiful anomalies of the Nigerian music industry and it all started from when he made a cover to ex Mavins member, Di'Ja's 'Aww' and from there, caught Don Jazzy's attention. 
Presently, Don Jazzy's music and star polishing skills is such that, several undiscovered artistes now tag Don Jazzy on their works which they post online in hopes that they get a chance to become one of the talents he helps develop into stars like these 6 and several others he's worked with.