The Origin and Meaning of 'Trap Lanje'
SHARE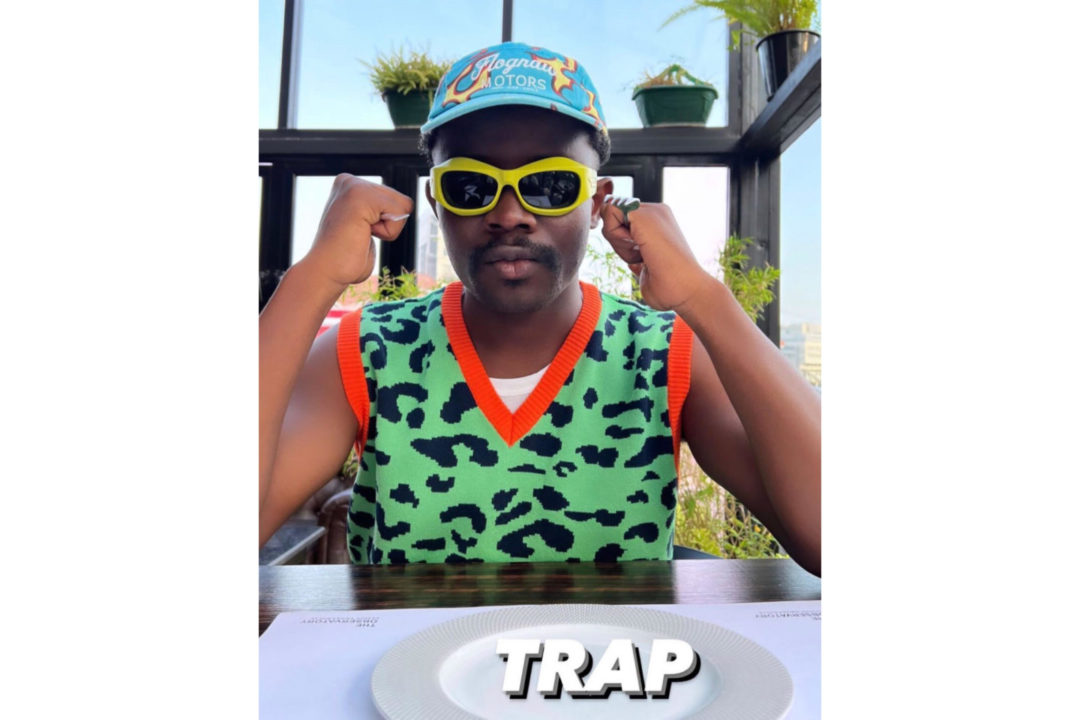 The internet is an entirely different virtual universe that starts with real-life events and influences things we say and do, from fashion to worldviews, to other aspects of pop culture, both traceable and otherwise. We've all had undeniable moments when we were led to do or try something because we saw it on the internet as an opinion, tip, or even trend and this ranges from food preparation, to interior decoration, brand patronage, music consumption, and in recent times, slang usage and popularisation. A short while ago, we traced the origin and meaning of the honorific slang, Watimagbo which achieved full virality on the internet as well as the streets after copious mentions from Davido on his song with Adekunle Gold, High. We're now currently witnessing the rise of another internet saying-- 'Trap l'anje,'  popularly written as 'trap lanje', that gives a nod to the trap scene in the country. More popularly used on the streets of the Bluebird app, Twitter, it is slowly making its way past the app to other social media platforms and on to the streets. If you've come across the phrase, 'trap lanje' in recent times with questions surrounding its origin and meaning, here's all we know about it as well as how it become popular slang on the internet:
What is the origin and meaning of 'Trap Lanje'?
These days, the world is slowly becoming globalised, and culture everywhere is becoming identical. All of this is thanks to the internet and has birthed meme culture and a similar style of reacting to funny incidents and scenarios. Global culture has also blanketed music tastes with genres such as hip-hop, especially it's more upbeat offshoot, trap music as well as pop, have become global sounds. In fact, trap music has been so well received, that down in Nigeria, despite our commonly bemoaned dying appreciation for hip-hop, Nigerian music lovers across all social strata are familiar with popular trap musicians and trap songs. This knowlede however varies given different levels of pop culture perception and we've over time been amused by clips and voice notes of heavily accented Nigerians mispronouncing the names of these global trapsters and singing terribly wrong lyrics to their songs as well. Instances such as these has never deterred the appreciation of trap culture in Nigeria where it finds similarity and great support in the street-hop culture and the fast and fraud-funded lifestyle of many erstwhile underprivileged youths. 
ALSO READ: The Origin and Meaning of 'Watimagbo'
All these elements came together when on the 18th of October, an Instagram meme page, Makavelii_Backup, posted a short video of an unidentified shirtless bejewelled man bumping to trap music. Presumably led by admiration and the innate human quality to display knowledge of the culture, the video creator while bobbing his head had gone, "Trap, trap  lanje, Roddy Richy ko ni yen?"-- (Trap, trap is what we're eating, isn't that Roddy Ricchy?) While glancing at someone not captured in the video for confirmation. He was soon proved wrong on both counts for first mispronouncing Roddy Ricch's name, and was promptly set right on the artiste being played when the response    C turned out to be Chicago-born American rapper, Lil Durk. In light of the new information and without missing a beat, the video creator had then gone on another name-foiling run stating, "Lil Dunk omo were, Lil Dunk lan je" (Lil Dunk, crazy guy, we're eating Lil Dunk" 
The video was reposted by popular Insta blog, Biesloaded, the same day and served to amplify its reach on the internet. Meanwhile, given the phrase's obvious play on the 'we eating good' comment used on the internet in anticipation of a musical project or body of work, netizens were instantly amused by the video creator's quirks and have since taken to using the phrase similarly and also reworking it into sentences and memes as it suits their situation.