The 10 Best Tiwa Savage Songs, As Celia Arrives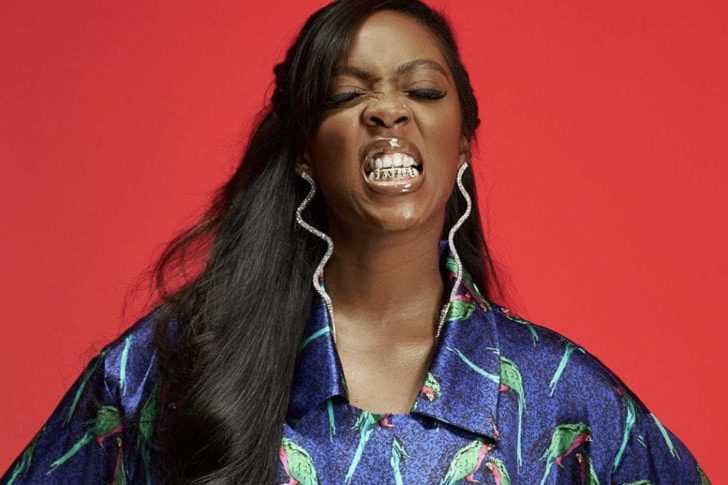 In anticipation of 'Celia,' we highlight Tiwa Savage's best songs throughout her career. 
Tiwa Savage has been one of Nigeria's most outstanding musicians in the past decade. Pairing a delicate fusion of sounds with her angelic voice she's able to shape something special from beats.
Her more than 10-year old career has produced hits and great moments. Ultimately, she's provided us great music and in anticipation of her new album 'Celia,' we highlight some of her best songs.
All Over (2017)
Somewhere in this beautiful record, Tiwa Savage likens the feeling inspired by a lover to having goosebumps. It's exactly the way the record sounds: cherry and emotive.
Eminado ft. Don Jazzy (2013)
Don Jazzy and former signee Tiwa Savage has great musical chemistry. "Eminado" is perhaps their best song together, ushered by that iconic Jazzy verse and Tiwa's serenading.
My Darlin' (2015)
Baby Fresh, with this production, supplied Tiwa Savage the bright sounds she excelled on. And true to form, she crafts one of her more memorable hits in a career full of them.
Lova Lova ft. Duncan Mighty (2018)
In 2018 Port Harcourt icon Duncan Mighty enjoyed something of a resurgence on the national scene. Everyone, from Wizkid to Davido, wanted a record with him. Tiwa Savage did too, on the sensual "Lova Lova", a song in which she wraps her delicate songwriting and vocals around, complete with a great verse from Wene Mighty (streets won't forget that oil spillage-freedom college rhyme) and adlibs from Ceeza Milli.
Without My Heart ft. Don Jazzy (2011)
Another Tiwa Savage - Don Jazzy link up. "Without My Heart" followed the first string of Tiwa's songs in Nigeria, endearing many to her bubbly blend of pop and R&B styles.
Kele Kele Love (2010)
A Tiwa Savage classic, this fun record will be stitched into her career forever. Providing 2000s parties with that cool girl swag "Kele Kele Love" set Tiwa on the path to be the one of the most dominant pop stars of her time.
Love Me X3 (2011)
Yet another Tiwa classic. "Love Me X3" contributed to Tiwa's nationwide popularity, dominating the airwaves and street corners.
Ife Wa Gbona ft. Leo Wonder (2012)
Not many people are quick to acknowledge Tiwa Savage's vocal abilities and it's quite unbecoming –she's easily one of Nigeria's best vocalists. This duet with Leo Wonder proves that in ample minutes. Tiwa plays the lover of Leo and both deliver exciting performances.
Ma Lo ft. Spellz & Wizkid (2017)
Tiwa Savage and Wizkid have never gone wrong on a track and "Ma Lo" is the peak of their creative synergy. A fixture in clubs and just about everywhere else, the record was a seamless fusion of two of the most captivating voices in the industry, doing their thing, entertaining on a whole different vibe.
Get It Now ft. Omarion (Remix) [2018]
Off Tiwa Savage's Sugarcane EP, the artist featured the original of this record, a slow burner suited for romantic evenings and scented candles. For the remix, Tiwa called American R&B icon Omarion to sharpen the vision, this was achieved through verse and melodies.