Know You: How LadiPoe Scored His First Number 1 Single
SHARE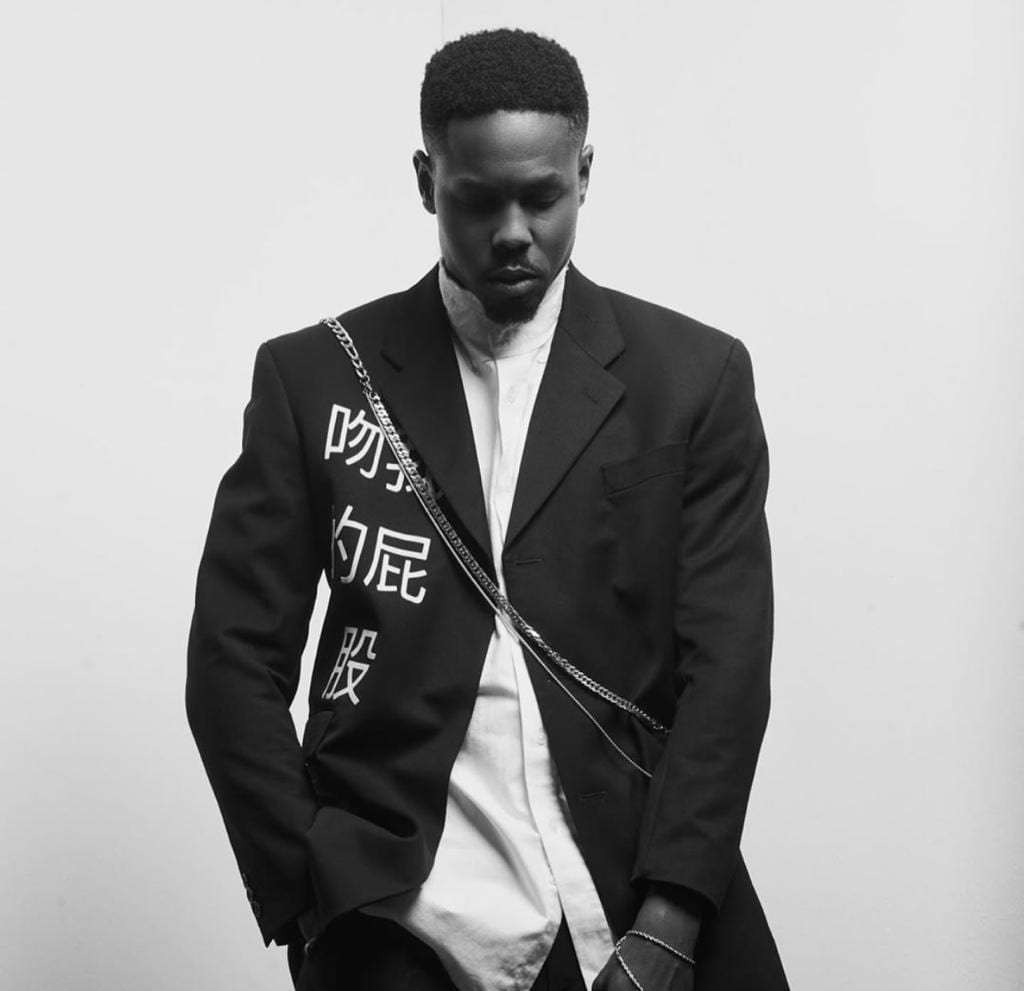 Know You: How LADIPOE Scored His First Number 1 Single
Having known Ladipoe for the better part of the past decade, it was, to me, invigorating to find him inserting himself wholesomely into his circumstances as a rapper.
Per lyricism, few come close. But that, as many know, isn't enough. Ten years, since he'd been rocking with Show Dem Camp (SDC), and Ladipoe hadn't a solo project to his name. That would change. When he signed onto Mavin Records, like many others, I wondered: what had Don Jazzy – famed for helping create iconic pop stars – seen in Ladipoe? A more important question, however, was: could the deal see Ladipoe shed his rap roots, becoming a rapper different from the one we'd come to love on Victoria Island of Broken Dreams? 
As argued by many, rap, going by its classic standards – punchlines, wordplay, conceptualization – was dead. In Nigeria, the rise of local languages as a vehicle to drive the genre towards the mainstream would mean this: the constant decrying of an art form which steered further away from its primitive idealism.
Ladipoe crowned himself the Lord of the Revival. Coming across in his songs as suave, a Native Mag feature showed that side to him. "Revival", the last track off Talk About Poe (his debut album), is an exhilarating performance from the MC. The closer bar was "Rappers dying off from afrobeats fever"; the slamming I'm–done that follows that line paint a rapper well aware of his powers. And, with a fine dash of confidence, he's going to change a world around him. Or at least, encourage its better qualities.
In conversation with the rapper Vector, he'd explained his stance. In another feature, he was even more articulate. Which goes without saying, that Ladipoe was a visionary and a student, and in his grand scheme of being Africa's next rap sensation, these two combine to great effect.
Prior to TAP, it was frustrating when someone said the cliché no-rappers in Nigeria yarn, and you mention Ladipoe, only for said person to go who's that? After TAP – sadly – not much changed. If you hadn't been privy to the rapper from his SDC outings or the Tiwa Savage feature, you didn't really know Ladipoe. And when one raved about him, it was hard for the other to not be disinterested, unable to see past the archetypical rappity rap rapper, a merchant of obscurity.
A year after TAP, Ladipoe, noticeably, began to hone into what I'll call soft skills. That suaveness of speech was even more cultivated, on freestyle videos and elsewhere, on songs. On Head jess nominated "Jaiye", he would feature labelmate Johnny Drille – known for his romantic lushness – and rap over a beat that sounded like fresh air and happiness. Leading to a new year, he'd flex lyrical muscle over avantgarde production. With loosies and DIY–centric visuals, Ladipoe still catered to his core fan base, many who shared his sentiment of being Nigeria's best chance at winning a Grammy.  
Come Grammy or nay, Ladipoe is fulfilling prophecy; long crowned a leader of his school by greats such as Show Dem Camp and M.I Abaga, he's steady growing into stardom; and if persistent "he's underrated" chants don't get to you, "Know You" definitely did. On April 26th, the Simi–assisted single became the number one song (Nigeria) on Apple Music.
As expected of the times, such a song is a marriage of quality and strategy. And, per the mission of this essay, a deliberation on these qualities.
Every listener of Ladipoe has been a testament to his most unique rap style. A story, basically, as told to Vector, was his vehicle for a verse. With no constrictions by way of figuring out hard-hitting lines, the rapper engages a wholesome sense of the literary in coming up with his verses.
"How far with Lagos on a Monday/ traffic is as bad as the news on a frontpage", the opening lines to his verse on Falz's "Chardonnay Music", is just as intimate as a 300-word piece on a megacity that takes as much as it gives.
Dig into any Ladipoe verse, and the rudiments of Lifelines (the exuberant alias for his lyrics) stays. On the quoted verse, which, to me is one of his best yet, Ladipoe engages your senses in ways only a top tier writer could. Even without mentioning potholes, the line "And I got to slow it down so my babe can do her makeup" brings that quality of Lagos to the full glare of one's mind's eye. Each verse of Ladipoe – Chardonnay or not – sparkles, slick with the level of detail that goes into its making. But per the stuff of great writers, he makes this all seem effortless.
Ladipoe's verse on "Know You" is no different. His verse speaks to said attentiveness. The song speaks of two strangers across wires. Lonely, yes, and craving the primitive need for touch, for care. But the pain comes by its title, the realization that they don't know each other "that well".
It's funny, Ladipoe notes in his verse, how you have something in your teeth (hers). He then asks: But would you try to stop me if I want to take it out?
That picturesque line (and in extension his verse) brings the purpose of Ladipoe's Lifelines to this song, like every verse of his before now.
SIMI KNOWs LADIPOE
Simi has always been a rap fan. As a friend brought to notice, she tinkered with a lot of Hip Hop on her 2008 debut Ogaju. Her mainstream breakout, "Jamb Question", featured a rapper (Falz) on its remix, bringing its already film-like songwriting even more balance. Months later, both acts will collaborate on Chemistry, a joint tape that saw Simi spit some bars of her own.
With a rapper's eye for detail and a voice suited to the sensualities of R&B acts, Simi brings something unique to a rap song. The classic "Soldier" and Zoro's "Stainless" are some fine examples of just how well Simi's vocals complement a rapper's.
Simi's records with rappers have all been 10/10 so far.

Falz
LadiPoe

She's an easy cheat code for making a melodic rap classic with real commercial appeal.

— Ovie (@OvieO) April 25, 2020
Ladipoe plays backup to Simi when she sings on "Know You", and vice versa. This allows both their voices meld in and out of each other, creating a warm feeling that mirrors the pink tension depicted on the song.
The child-like tone of her voice plays secondary (important nonetheless) on her verse, only second to its lyricism, which features a play on jeans/genes, depicting affectation in ways only a Simi can. As Ovie Ofugara (Notjustok's EIC) conjectured, Simi really is "cheat code for making a melodic rap classic".
STRATEGY
With the Mavin machinery comes firepower and tact, leading all the way to the boss, Don Jazzy, who's had close to two decades in the game.
"Know You", as said earlier, is a child of deliberation; following in the tradition of pairing Ladipoe's softer qualities to female acts (TAP features TEMS, Efya, and Seyi Shay), the Simi feature is just about perfect. But more than just the feature, "Know You" is released at a time where many are inside (at home) and are well taken by the romantic. Nowadays, on social media, you're either flaunting your picture-perfect love life or staring at someone else's, with God When on the tip of your lips. Isolation brings out the hopeless romantic in everyone, and Ladipoe couldn't be releasing a rappity rap song at such times.
Ermm @Symply_Tacha you have to tell me what you want to know so you can show me o. #Knowyou ==> https://t.co/mTSgpkGGTU pic.twitter.com/UmpZQJEjZc

— ITS DONJAZZY AGAIN? (@DONJAZZY) April 25, 2020
As TikTok continues to push the frontier of video content, more Nigerian artists are appropriating its hype in promoting their songs. Don Jazzy is a master at it already, and he may have furthered the vision of his signee's song (even without a video) with the split-screen of two people – usually male and female – singing "Know You" together.
Quality of music is, no doubt, primary, but when you talk about Poe, you'll talk about deliberation and strategy: from the choice of features to his Revival Sundays, to the new single: its rollout, its time of release, and the push behind it.
LADIPOE's STRONG FAN BASE
If you're just hearing about Ladipoe for the first time, it'll be a big mistake to assume he's an overnight success. His earliest verses come more ten years ago, and from his strong affiliation with the SDC duo, he's always cultivated his own following.
Even before TAP, Ladipoe had amassed strong followership that his name was being mentioned in underground circles as one of the best rappers around.
The success of "Know You" can't be completely attributed to just his skill, or its perfect feature, or the tact behind it; Ladipoe comes from a long line of creatives that have cultivated the immense potential of the communal; and now, he's reaping its dividends, ushering, in the process, new believers to the revival.
It could only get better from here.