BB Naija Level Up Week 1 Recap; Fights, Ships and Wins
SHARE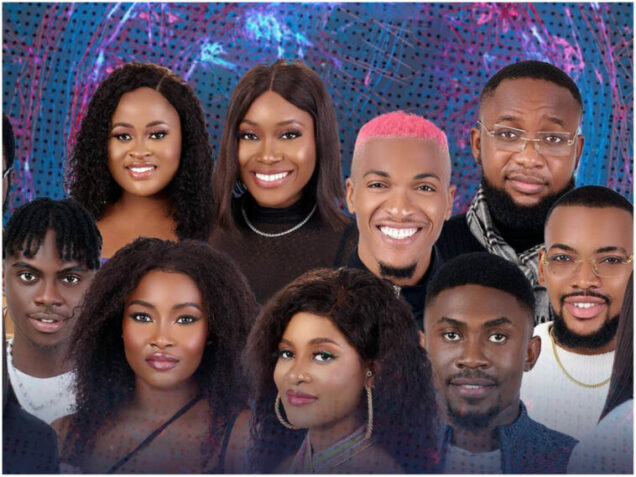 Week one of the 72 days of BB Naija Level Up has come and gone and it's been quite an exciting number of days with the housemates slowly unravelling to show viewers different sides of themselves. Read the recap below for the full story.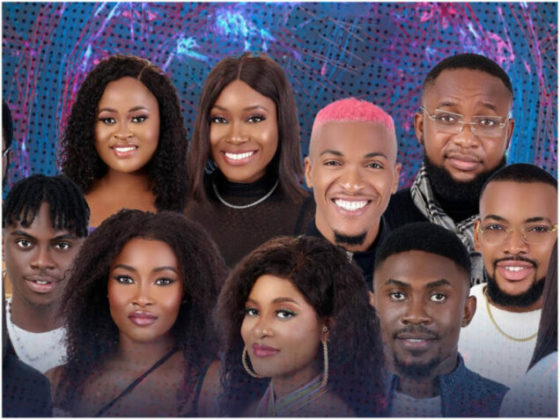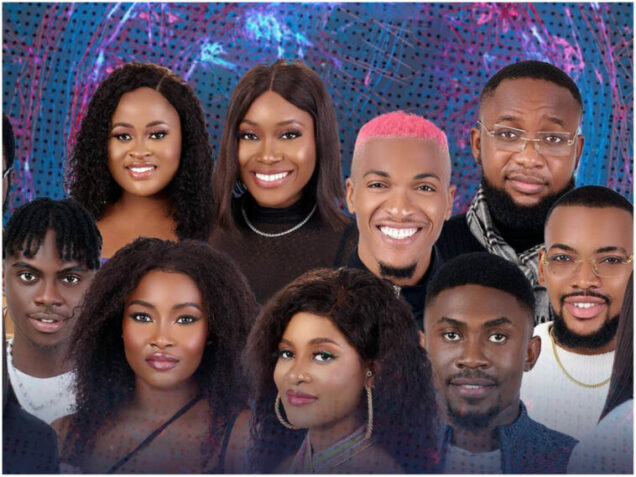 On the 23rd of July, Nigerians were ushered into a new season of Big Brother Naija tagged 'Level Up' and were introduced to the first set of housemates who were 12 in total. The show which featured performances from Asake and Victony, commenced with a double launch much like last season. But this time, not only that was double as Biggie introduced contestants and viewers to a new game plan involving two different houses; Level 1 and Level 2.
ALSO READ: Meet All 24 Big Brother Naija Level Up Housemates
BB Naija Level Up Week 1 Recap;
How were the housemates divided up into the different levels?
Housemates were divided up during their final auditions with the use of a card game to determine the house they got into. Contestants who chose coloured cards got into Level 2 while those who chose white cards got into Level 1.
According to the housemates, prior to the separation, they'd also been paired up in hotel rooms with another contestant who'd been selected by psychologists to be similar to them. And this had been their first point of contact. During this stage, Doyin was roommates with Beauty and according to the medical radiographer, the two had gotten into a fight which had required the interference of security personnel. Groovy was roommates with Sheggz, Khalid was with Hermes, Phyna and Chi Chi were roommates, Amaka was with Diana, Bryann was with Giddyfia, Allysn and Daniella, Adekunle and Cyph, Christy O and Bella, Kess and Dotun, Ilebaye and Chomzy, Pharmsavi and Eloswag were partnered up.
While the housemates have since been divided up into different levels ever since, they meet during wagers, Saturday parties and the Head of House games.
Head of House game rules for BB Naija Level Up
BB Naija always ensures to come with an exciting twist for each aspect of the show and this year is no different as the organisers not only made a position for the Head of House, but also the Tail of House. Last week, Eloswag was the Head of House while Bella was the Tail and had to wear all her outfits on the inside out as punishment.
Dotun, Hermes and Cyph qualify for the final stage of the HOH games.#BBNaija #BBNaija7 #BBNaijaS7 pic.twitter.com/vXf7zWx5kj

— BIG BROTHER NAIJA UPDATES (@BBNaija2022__) August 1, 2022
Hermes from Level 1 is the Head of House for week two while Chi Chi and Dotun replaces Bella as the Tail. Their punishment is to be with the ball at all times.
Following tradition, the Head of House is determined after a round of games while the Tail of House goes to the housemate who performed the poorest. However this year, the position of authority comes with a different power which makes the Head of House the only person with power to nominate other housemates for eviction. Possible nominees are then selected from the other house which failed to provide a Head of House and the housemates in the level with the HOH get the privilege to suggest a list of names to be put up.
Currently, Cyph, Phyna, Christy O and Amaka are up for eviction.
Ships in the house
The BB Naija house will be nothing without relationships, platonic or romantic and so in typical fashion, relationships have started to develop across the two levels even. Potential ships in the house include Groovy and Beauty with Beauty outrightly staking a claim for the housemate. Sheggz and Bella are also another pair with strong couple potential. While Allysn is currently exploring her options and emotions with Adekunle. Doyin and Cyph shared a passionate kiss on the Saturday party dancehall and seem to have the hots for themselves and Phyna has clearly stated her interest in Eloswag following a kiss they shared which the latter however thinks is simply that.
BB Naija Level Up Week 1 Recap; Fights and Strikes
With just one week down, the house has been peaceful for the most part with minor issues and tiffs. However, there was a raging battle between Beauty and Ilebaye on Saturday with Beauty being the aggressor who went as far as to push off the other's wig and stare in her face. Trouble started to brew between the duo who have been good friends in the house following Beauty's displeasure with Chomzy dancing on Groovy; who she's currently booed up with. According to Beauty, it was disrespectful and she couldn't stand for it or being cautioned by her friends, yelling at Ilebaye for allegedly siding with Chomzy.
BBNaija: The moment Beauty Miss Nigeria removes Ilebaye's hair in the house pic.twitter.com/uU8pMPNIhV

— Infohubngblog (@infohubmgnews) July 31, 2022
Following the altercation, Beauty was issued a strike in the house but was not the only housemate who was disciplined as Dotun was also given a warning for mishandling his microphone.
New housemates
In a bid to keep housemates as well as viewers on their toes, two new contestants were welcomed to the show on Sunday; Modella and Deji. The two housemates are fake housemates with a mission that is unknown to the others and are the first of what will be a total of 6 additional housemates.
Get updates on BB Naija Level Up as they drop via Notjustok on Twitter and Facebook