Meet All 24 Big Brother Naija Level Up Housemates
SHARE
The new season of Big Brother Naija started officially on the 24th of July following the second launch, which ushered in the final set of housemates and introduced us to Biggie's second house. Meet all the housemates here!
1. Groovy
An artiste, fashion entrepreneur and model, the 26-year-old native from Anambra was the first Big Brother Naija housemate in the house and hit the stage with high energy and a promise to be fun and entertaining. Following the introduction of two houses, with the colourful house dubbed 'Mainland' by viewers on Twitter and the monochromatic one, 'Island', Groovy is member of the Mainland house.
2. Beauty
A walking embodiment of her name, Beauty is a 24-year-old lawyer from Taraba State who was crowned Miss Nigeria in 2019 and held the title for Most Beautiful Girl in her state for two years.
ALSO READ: #BBNaija: Watch Asake's Performance At Big Brother Naija 2022
According to Beauty, she's in Biggie's house because she's entertaining and loves a good challenge. She's currently a housemate of the Mainland house.
3. Khalid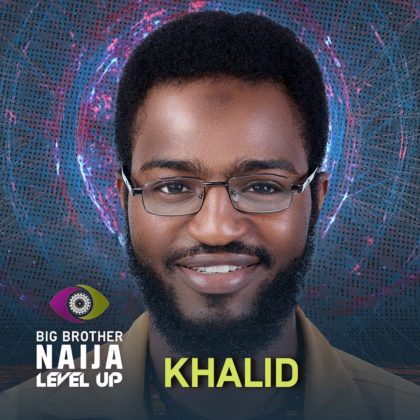 For 22-year-old Khalid who states that he's chronically single but isn't in the house to look for love, Biggie's house is an opportunity to advertise himself.
Outside the house, he works as a freelance graphic designer and loves basketball, skateboarding and anime. Khalid is in the Mainland house.
4. Ilebaye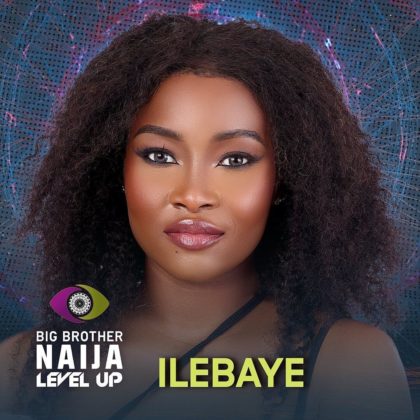 A 21-year-old Kogi native, Ilebaye, promises to bring the ultimate Gen Z energy to the Big Brother Naija house. A graduate of Criminology and Security Studies and an entrepreneur, the Mainland housemate isn't a believer of love and is down to party and advertise her brand on the show.
5. Cyph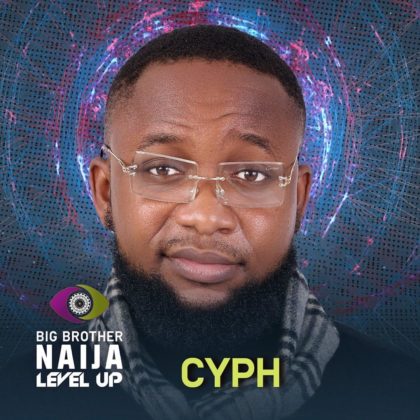 The only tech bro of the Mainland house, Cyph is down to show viewers that there's more to that lifestyle than being behind a laptop. A lover of music, art and movies, and a native from Imo State, Cyph states that he's out to show the world what he has to give and admits to crying at times due to extreme anger.
6. Amaka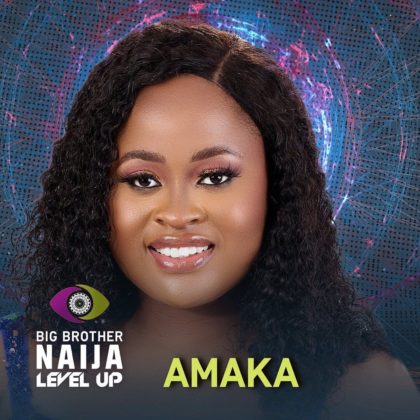 According to Amaka, she's on the show to not just win but also to have fun and meet people. A 23-year-old health worker and an Anambra native, she believes in taking the bull by the horns and let us know she can be an emotional and impatient person, as well as a talkative. Amaka is a member of the Mainland house.
7. Kess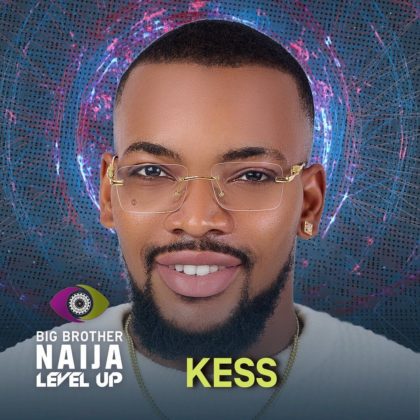 A 28-year-old married man from Delta state, he made it known that his wife gave him a hall pass to have fun in the house. Kess is a businessman and has nursed dreams of being in Big Brother's House. He is currently in the Mainland house.
8. Daniella
Daniella has made it known that she's down to play the role of a defender when fights go down because she hates bullies. A 22-year native of Cross River, the housemate who has a twin brother, is a poet and spoken word artist. Daniella is also a Mainland housemate.
9. Pharmsavi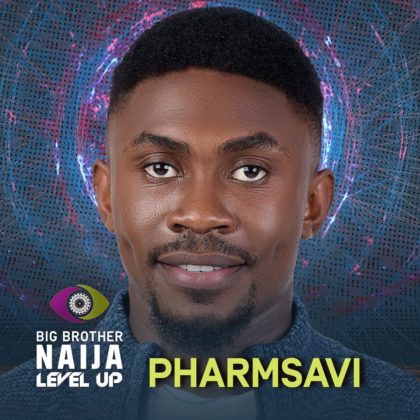 A licensed pharmacist, Pharmsavi assured viewers he was going into the house to show his entertainer side and promises to be the funny guy. He hopes Big Brother Naija will help him kickstart his dream of becoming a professional actor and on the flipside, wants to create awareness on drug abuse and misuse.
10. Phyna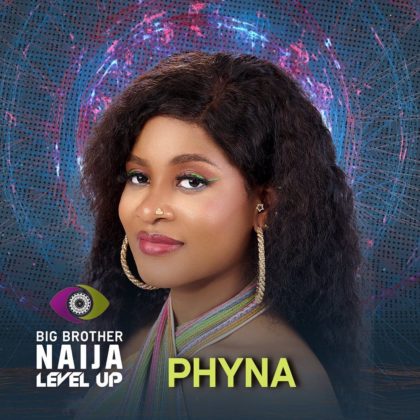 To Phyna, 'Na mumu dey fall in love' so she's definitely not a shipper. A 25-year-old Edo babe who's very proud of her origin, she hates gossip and can't condone it. She also wants viewers to know she's an entertainer and is set to make a difference on the show.
11. Bryann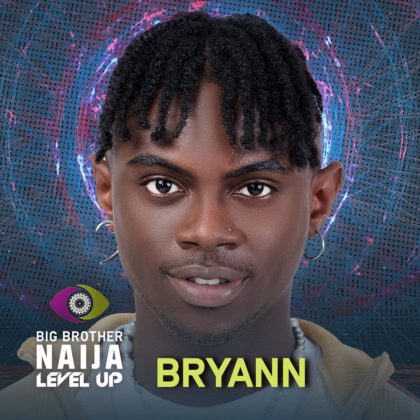 The second musician in the house, Bryann says he's happiest when he's creative and is hopeful that Big Brother Naija will give him a platform to launch his art. At 24, he has a full-length project to his name and promises to bring swag and good energy to the house.
12. Christy O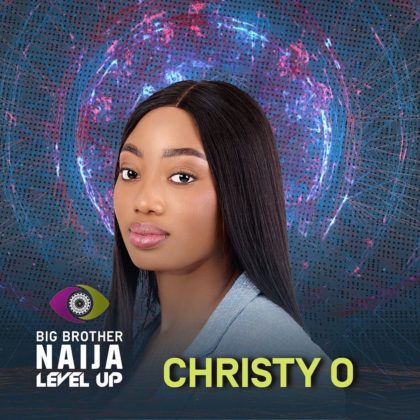 An Ondo babe and proud, Christy O is a beauty entrepreneur with a cosmetics business. She believes she's the perfect fit for the show as she's entertaining. The 24-year-old entrepreneur also categorically stated that she's armed with sarcastic humour and that some of it may be lost on others.
13. Bella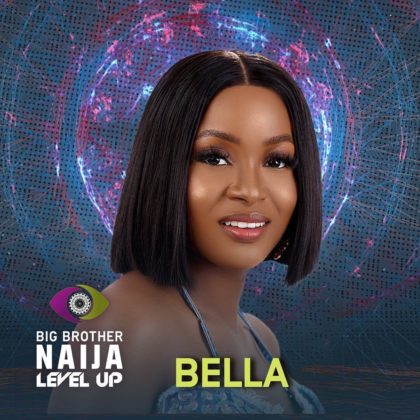 25-year-old Bella is a fun, energetic UNILAG graduate and content creator and considers herself "a no-nonsense person who gets pissed off easily." According to Bella, her bluntness may be a problem and she tends to get along better with men than women.
14. Eloswag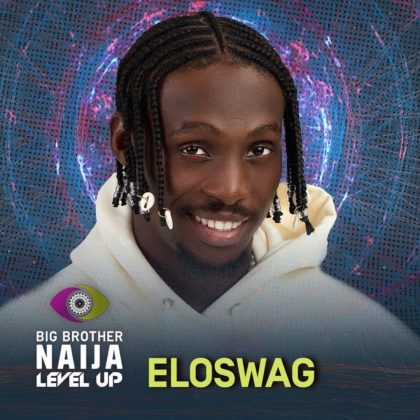 For Eloswag, who is a 27-year-old digital marketer who reckons he is a hit with the ladies. "I'm a great guy and the ladies love me." While he's single, he's in no rush to be booed up. For him, the house is an opportunity to network and have fun.
15. Doyin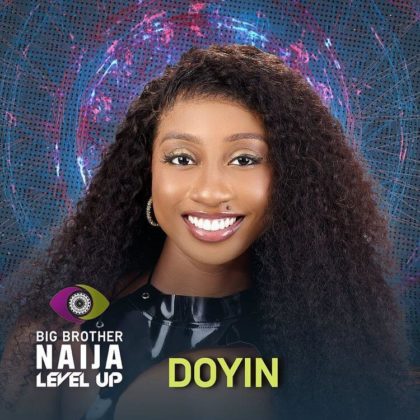 A 26-year-old medical radiographer, Doyin is hoping for the Big Brother Naija platform to be the launching pad for a career in the entertainment industry. While she admits that forming a relationship may be tough for her due to her brutal honesty may, she's made it known that she can be a box of surprises.
16. Adekunle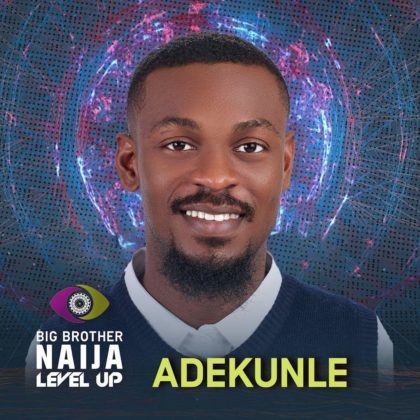 Adekunle is a 27-year-old digital marketing consultant from Lagos who considers himself "a self-actualised introvert." He also thinks he's always right and never says anything he doesn't know, and this may be a problem with the housemates.
17. Allysn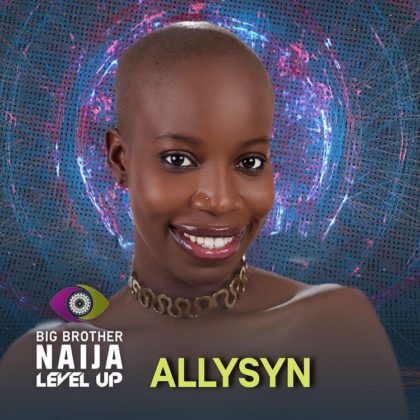 For Allysyn who describes herself as "a creative goofball who enjoys experiencing people," She enjoys watching movies, modelling and hanging out with friends. A sales and marketing executive for a popular vehicle brand.
The 25 year-old considers herself a loyal friend and expects the same energy from her friends. She's also a huge fan of love and has let the housemates know that she's currently very single.
18. Dotun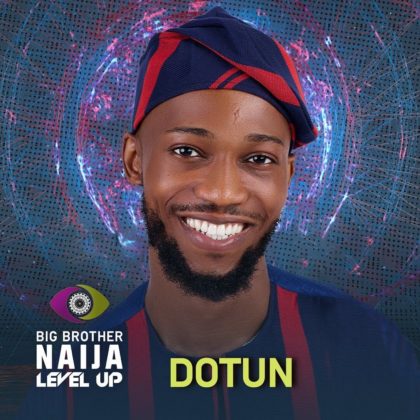 A 26-year-old graduate of The University of Ibadan, Dotun works in an hospital as a medical physiologist and as a personal trainer on his days off.
He describes himself as "fun, good looking and spontaneous" and admits he never backs down from a challenge.
19. Chomzy
Chomzy is a 22-year-old entrepreneur and model who loves the simple things in life. She hates snitches and betrayers, and considers herself a resourceful and passionate peoples-person.
20. Giddyfia
A fitness buff and an engineer, the 24-year-old engineer is a high achiever who considers himself a hardworking team player. For him there are qualities he possesses that people will love to see and emulate.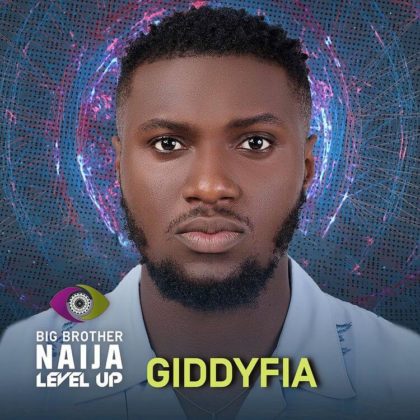 21. Diana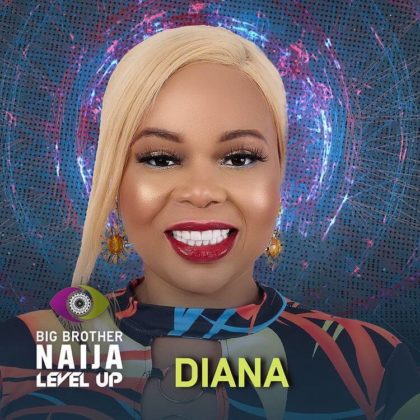 Diana is a 33-year-old Project Manager from Edo State who was born in France, but now calls Abuja home. The Edo native described herself as a down to earth and lovable person as opposed to being sophisticated and high-maintenance. For Diana, she's in the house to establish her brand.
22. Hermes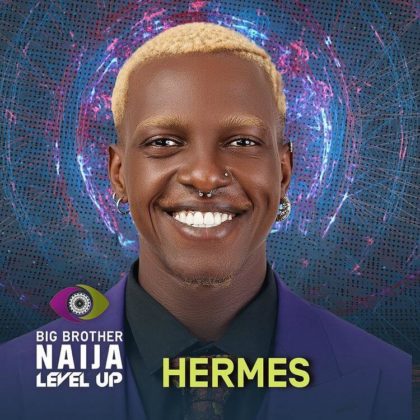 With an impressive dance portfolio that covers performances for the likes of Burna Boy and Ajebo Hustlers, Hermes cuts across as an entertainer's entertainer in the Island house.
Currently in a polyamorous relationship with two partners, the dancer says his reason for being in the house is to show people just how much the love and creativity that is built in such tight living circumstances can change the world.
23. Chichi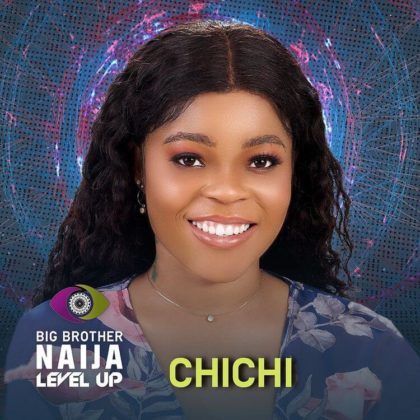 A stripper by night and chef by day, the 22-year-old describes herself as an unshakeable goal-getter. For her, the one thing she'll not be caught doing in the house is faking things or being a kiss and tell.
24. Sheggz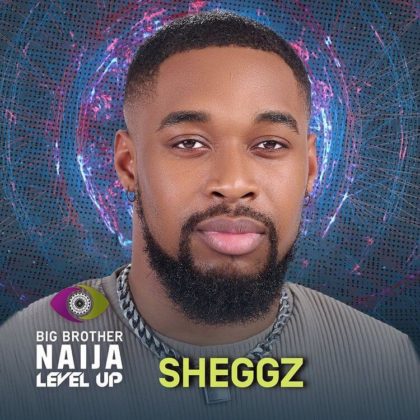 A 26-year-old actor and England-based professional football player, Sheggz describes himself as a mix between London and Lagos. He also described himself as a genuine, honest and loving person and said his game plan is to be himself.
Get updates from your favourite Afrobeats stars as they drop via Notjustok on Twitter and Facebook