Kizz Daniel – King Of Love (KOL) | Album Review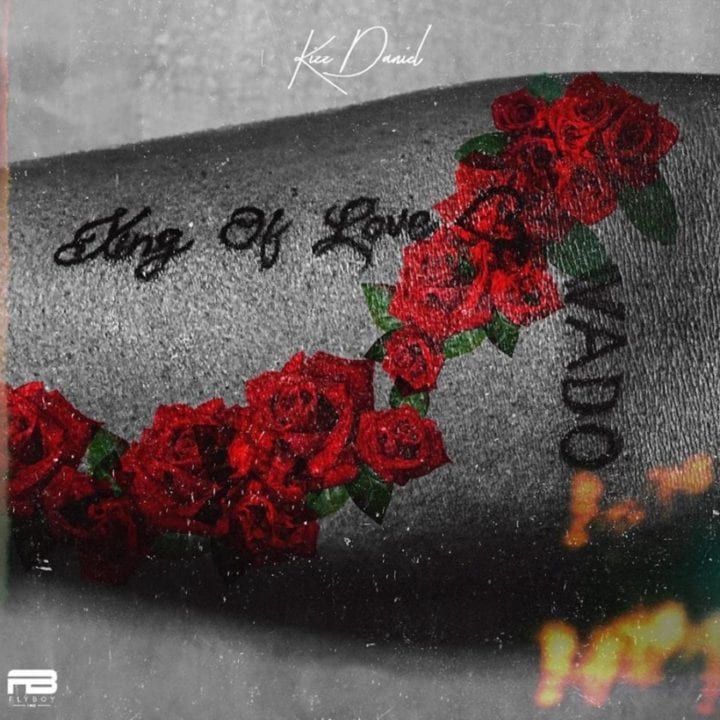 An Overview: Kizz Daniel King Of Love Album Review
Here is our album review for King of Love by the Nigerian Pop superstar Kizz Daniel. 
There are few Afro Pop artists who can do syrupy pop bangers as Kizz Daniel. Over the years, Vado has upped his game, with a pen game as unique as his voice.
While the talent of Kizz Daniel (real name Oluwatobiloba Daniel Anidugbe) has never been in doubt, he's suffered from an abundance of it –according to his biggest fans. They eagerly slap the "underated" tag on him, prompted by his glaring potential and yet, a notorious absence in conversations of the biggest Afrobeats acts.
Some back story offers context: In 2013, Kizz Daniel signed to G Worldwide. In the four years he stayed in the label, he put out a slew of singles crafted (mostly) by DJ Coublon's production. 2016 saw the release of New Era, his debut album which, by many critics, is something of a modern classic. Could be a classic of all times. Then there was the well-publicized contract dispute with G Worldwide (which influenced his name change), and his consequent departure, marked by Kizz's floating of Flyboi Inc.
Since then, he's put out two projects: No Bad Songz (2018) and King of Love –released last week, the subject of this review. Kizz was openly collaborative on the former, calling up features from diverse genres and nationalities, from Sarkodie to Diplo, to Diamond Platnumz. For its rather confident title, the artist delivered admirably; the tape was a critical success. But there was something missing. We weren't satisfied by how, save for a few well-pushed singles, the album didn't hit the streets as befitting its quality.
READ ALSO: Kizz Daniel Talks Coronavirus, His Creative Process & Forthcoming Album 'King of Love' 
Kizz Daniel notoriously doesn't shoot enough videos for his songs. The video of "Madu" which starred Beverly Naya did well for that song's popularity, as many noted. In a time where pop stars like Tekno, who doesn't have an album is as successful as Kizz (with three albums now), it bears testament to his finger on the pulses of marketing. All Tekno singles are accompanied by videos and (usually) choreography which provides cultural context, and is unarguably great for commercial prospects.
This has been the conversation around Kizz –not being intent enough with shedding the "underated" tag. But things have changed since that last tape. Weeks leading to the release of KOL, he signed a deal with EMPIRE, who'll distribute and publicize the album. Seldom a long term idea, but it bodes well for this project, and we'll get that commercial worry out of the way. How good then is this project?
Track by Track Review
King of Love finds the artist in no-feature mood once again –as he did on his debut offering– floating atop well-written verses and catchy hooks. The tape opens with "Jaho," a most natural choice, given the preference for a religious/aspirational narrative by A&Rs (I'll like to see a sexy song on number one on a Nigerian album). Kizz Daniel, asides preaching the all-power of God, is a minister –no, a king of love.
The recurring element of KOL is its bold usage of Pop drums peculiar to Nigerian Pop. "Ada" and "Chek" are made for outdoor gatherings, built on splices of Highlife and Makossa music, and should get your body moving.
Hedonism also slips into the center stage, up there with love: "We Wan Comot" is a groovy record built on mid-tempo percussions and inclusive song writing. "Cos tonight we get parole/ Call Vanessa, call Vero," he sings on the hook. "Boys Are Bad," which begins with the lines "If you leave, girl I'll swear for you/ Cos all the money I dun spend..." plays like a sequel to "Fuck You." Krizbeatz-produced "Aii" is an assuring anthem, a chill vibe evoked by the production as well as Kizz's reminiscing, especially in his second verse. It's one of the loveliest songs on KOL, along with "Need Somebody," an R&B-influenced record which, as always across this album, flexes on the uniqueness of Kizz's vocals and just the perfect production to go with.
"Padi," which sounds like a throwback to the 2Face era, bears semblance in sound and direction to Ghanaian Hiplife, and is, at this moment, a personal favorite. Acoustic-delivered "Tempted To Steal" is a detailed sequel to NBS's "Ghetto," where Kizz, in that sweet rasp of his, tells the inner turmoil of a man who wants the world for the woman he loves. "You go tire for me if I no get money/ You go run away, baby," he sings to draw the cinematic rendition to a close.
#adakolchallenge illustration ????
—-https://t.co/0QcwuyN7ZD pic.twitter.com/3fYH0Tl8P7

— #KOL❤️OUT NOW (@iamkissdaniel) June 29, 2020
King of Love is a great project. Already one of the best Afro Pop offerings of the year and in mainstream discussions, will likely be the top three by December. While its themes aren't as varied as, say, Chiké's Boo of the Booless, the production, handled by mainstays such as Young John, Major Bangz, PhilKeyz, etc., is a versatile ride which still manages coherence. Listening to the better songs on KOL, I almost forget the project is a whopping 17 tracks long.
Stream/Download King of Love by Kizz Daniel