These African Musicians Have Over a Billion Views on YouTube
Hitting a billion views on YouTube is a huge milestone for any musical Artist. So in this list, we spotlight the African musicians who have gained a total of 1 billion and more views on their individual YouTube channels:
Like white rice and stew, music releases and music videos are two musical outputs best relished together. As a result, the video-sharing platform, YouTube which is the most popular one has over the years garnered a reputation as a music-streaming hub, enabling fans to connect to their favorite musicians via audio-visuals content. The app has also cultivated a habit of celebrating the milestones of its content creators whenever they unlock a feat and in Nigeria where the fans are just as competitive as the musicians, these milestones are converted into bragging rights that are touted whenever a supremacy tussle is in the offing. So apparently since hitting the milestone of a billion views on a video or in total is a huge deal not only on YouTube but in real life, in this list, we'll be spotlighting the African musicians who have gained a total of 1 billion and more views on their individual YouTube channels, in the process making them the African acts with the most YouTube streams.
Who are the African Artist with over billion Views on YouTube?
8. Davido from Nigeria
Pretty much the Pied Piper of Nigerian music; wherever Davido is, a crowd is sure to converge. This carries true for the megastar who joined YouTube in 2018 yet has amassed views to the tune of 1.47 billion and fifty-two million views and counting, with the highest subscriber count of any Nigerian act at 3.41 million.
ALSO READ: List Of African Acts With The Highest Number Of Grammy Awards 2022
A king of collaborations and hit records, Davido's top videos include Fall, which has 264 million views, If with 165 million, FIA with 99 million, Assurance which has 89 million, and several other double-digit numbers in millions.
Davido's ranking as the 8th musician on this list is, however, purely subject to the total number of views on his personal YouTube channel, as the star has impressive numbers on videos uploaded under the channel of his record label, DMW. For instance, his Aye video alone has 77m views, the two videos of Skelewu sit at 30 million and 14 million views, respectively, Gobe also sits at 45 million, and the star has an estimate of about 250 million views and more from music videos and tour videos alone.
7. Fally Ipupa from Congo
A Congolese icon, Fally Ipupa's name, and sound is one that has earned recognition in coasts far from his Congolese country due to his talents and his love for collaborating. His solo songs are however the cherry on the cake, giving the artiste a good chunk of YouTube relevance via views. With 3.5 million subscribers, Fally Ipupa who'd joined YouTube in 2007, currently has views that stand at a billion and counting.
His most-watched videos include Un Coup featuring French singer, Dadju, which has 75 million views, Eloko Oyo, with 91 million views, A Flye, with 51 million, and more.
ALSO READ: Here Are the 10 Most Followed African Musicians on Instagram in 2021
6. Wizkid from Nigeria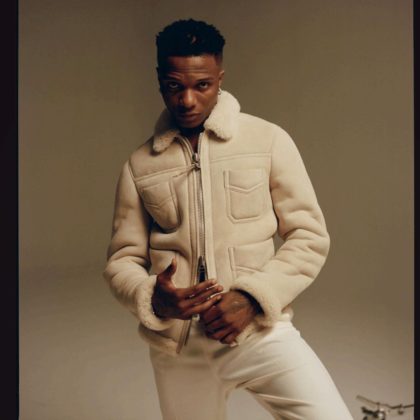 Wizkid, whose videos are uploaded on Starboy TV, has incredibly revolutionized Afrobeats in a decade and conquered the YouTube space with even less time. Having joined in September 2014, the megastar ranks as the fourth most viewed African musician on YouTube with 1.2 billion and counting streams and a current total of 2.79 million subscribers.
And while the world continues to enjoy his Essence smash hit, the record is still several views from being his most viewed videos, with Joro amassing 239m views, his Come Closer sitting pretty at 131m views, the Nigerian internet sphere-shaking Fever at 108m and then, Essence comes in at 144m.
5. Diamond Platnumz from Tanzania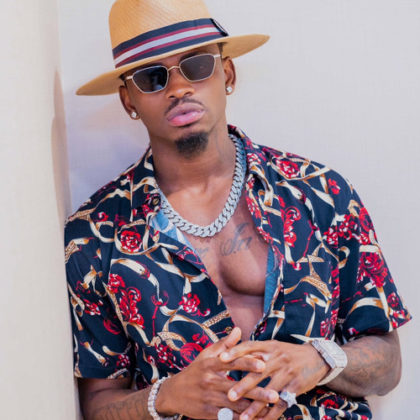 In June 2020, while the Covid-19 pandemic raged, Diamond Platnumz had with his craft brought glory to his country Tanzania when he got a surprise delivery of an iced-out cake in celebration of attaining the 1 billion views milestone. One of the biggest stars in his home country Tanzania which doubles as the home to the Bongo Flava sound that he has helped propagate, Platnumz had become the first Sub-saharan African musician to hit the 1 billion benchmark after joining the app in 2011.
A look through his video discography would reveal the importance of collaboration as his channel's main squeezes happened to include iconic collaborations with musicians from all over the world. These records include his feature on Congo singer, Inoss'B's Yope Remix which has 179 million views, Nana featuring Nigerian musician, Flavour which has 80 million views, Inama with assist from Congolese singer, Fally Ipupa sitting on 104 million views, African Beauty featuring American singer, Omarion and the Beverly Hills-located video for Marry You with Ne-Yo with both raking in 47 and 55 million views respectively.
All of these views and more have joined forces to grant the Tanzaniana icon 6.24 million subscribers and 1,690,331,090 views.
4. Burna Boy from Nigeria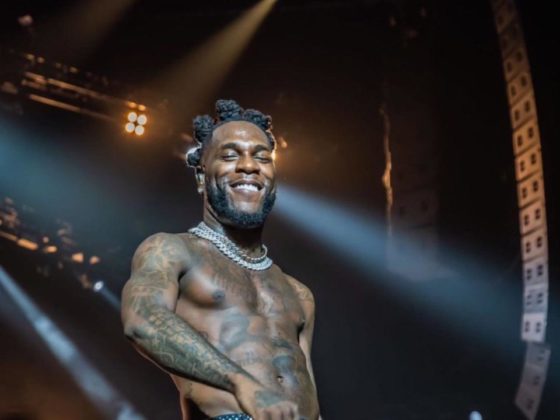 Once the most talented, underrated act in the country, Burna Boy has, in a short while, bridged the gap from underrated to megastar, proving his skills on charts, endorsements and shows. He also proves it with his visual presence as he ranks in at number five on the list of African musicians with 1 billion and more views at a total of 1.7 billion streams and 2.37 million subscribers.
These numbers are also super impressive as he joined the video-sharing platform in 2018. His biggest videos include On the Low which has 333 million views, Ye at 177 million, and Gbona at 70 million views.
2. Aya Nakamura from Mali
The second act on the esteemed list of African musicians with 1 billion and more YouTube views is Mali-born, France-based star Aya Nakamura. While she may have relocated to the European country in her childhood, her African roots have led her to record-breaking success with her blend of Afrobeats and urban sounds, finding pleasant footing in Europe to make her the most streamed female musician in France.
ALSO READ: 12 Female African Musicians Pushing the Sound to the World
Aya Nakamura, who joined YouTube in June 2016, is most popularly known for her song Djadja which has 920 million views on YouTube while a cumulation of her views shows that with 7.09 million subscribers, the star has amassed 3 billion and more views on the platform.
2. Saad Lamjarred From Morocco
Moroccan actor, singer-songwriter, multi-instrumentalist, dancer, and record producer, Saad Lamjarred, is a notable mention on this list. The Moroccan has surpassed 4 billion views across all credits on Youtube with over 154 videos on his official channel and a total of 14.4 million subscribers.
Saad Lamjarred's video with the highest number of views so far is the official music video for the evergreen song, 'LM3ALLEM' which has surpassed 1 billion views with over 7 million likes as well, the singer has other videos on his channel with over 100 million views as well, for example, 'GHALTANA' has surpassed 350 million views with 'Casablanca' also surpassing 240 million views as well.
1. Akon from Senegal
Nothing in life is permanent, least of all streaming numbers, so in 24 hours, Akon's views would have gone up and these numbers would be old news. This, however doesn't invalidate the fact that the American-based Senegalese musician, Akon sits at the top of the YouTube food chain where African acts are concerned.
With the video of his global hit Lonely raking in close to a billion views at 700 million and counting, his beyond impressive arsenal of other hits which had been on everyone's rotation back in the 2010s has earned him at this very moment, 10.8 million subscribers and 5.3 Billion views across all credits. Akon also makes an argument for longevity as the star joined the video-sharing app as far back as 2005.
Get updates from Notjustok as they drop via Twitter and Facebook.