WATCH Tiwa Savage Bare it all with Ebuka; talks suicide, family and music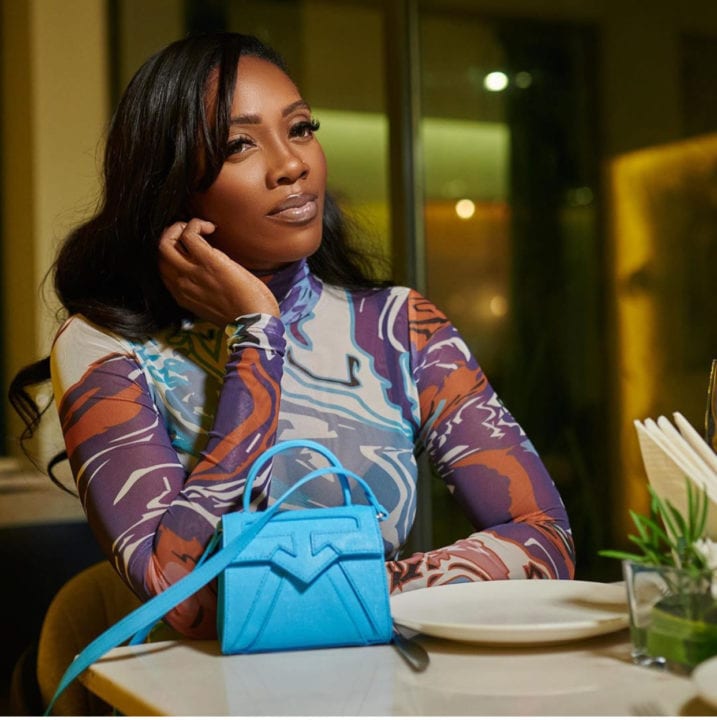 Nigerian superstar, Tiwa Savage was the newest guest on the latest edition of the 'BlackBoxInterview' and she bears it all with Ebuka Obi-Uchendu.
The "Koroba" crooner opened up to Ebuka about her fears, police brutality, social responsibility, suicide, family, music amongst other things. The first part of the interview was released on Youtube on November 2, 2020.
When asked how growing up was for her, especially being close to her mom. Tiwa expressed:
I found it hard initially, I didn't really like her because she was tough on me. I was really close to her, I could tell her things that you shouldn't be able to tell a Nigerian mom. I was trying to bleach because I hated my dark skin, she caught me and threw everything away, I was between 14 and 16, I was really insecure.
While talking about her high school experiences in London, she expressed how she attempted suicide twice for being bullied and depressed. She said
It was really bad, I tried killing myself two times, I was really depressed, I was really bullied. They will flush my head down the toilet during lunch break. I had to have like a police escort me sometimes because after school they will brush me on the bus like gang of girls. It was really bad. The bullying went on for 3 - 4 years.
Tiwa further expressed how she started singing at 15 years old because she wanted to get the attention of a guy she was crushing on in high school. In her words:
Then their was a guy I had a crush on and he use to hang around with these girls, then they will just sing songs. So I went to my music teacher, there was a school play, sound of music and I wanted to audition, he was aww, auditions are done. I was like Sir, no I really really think I can do it. So he gave me a song, told me to go home and practice, I came back and he looked at me, you can actually sing. That's where everything changed. I did that and i got the role, I was one of the children in sound of music and everybody was like woooh and then they become my friends. Someone in my school was like I know some agent that is looking for backup singers. The first I got was to sing backup for George Michael and I was still in secondary school and I was telling everyone that I was going to sing for George Michael and they all watched it on TV and over the weekend, I got back to school on Monday and I was literally like a star.
Watch video: