VIDEO: Tiwa Savage Speaks on Working with Beyonce & Rape Culture in Nigeria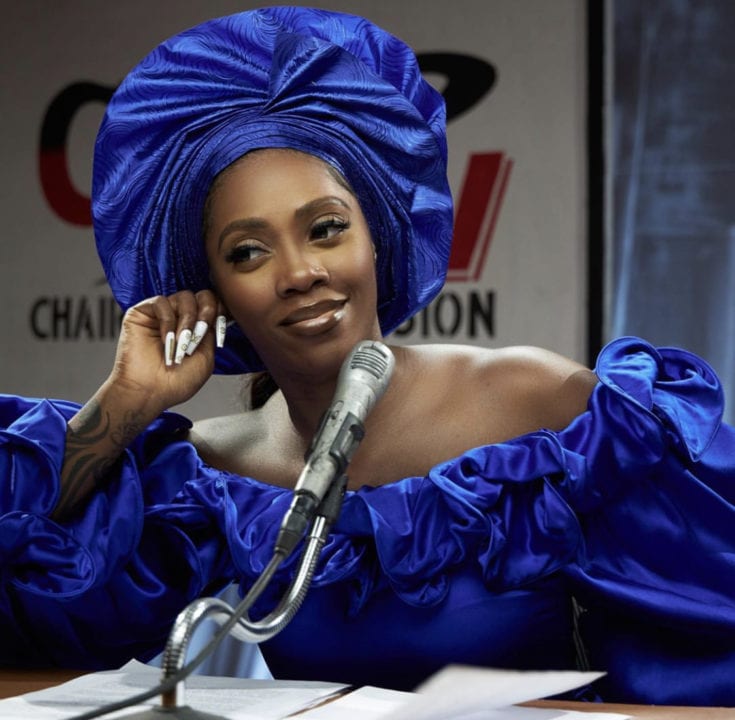 Anticipating the release of her album, Tiwa Savage has been talking to the media on the different aspects of her life and career.
The latest interview was with 'Ebro in the morning' and this time she talks about her collaboration with Beyonce on her 'Lion King' and 'Black Is King' project.
Speaking about how she got to work with Beyonce she said she initially thought it was a scam, so she ignored it for days until other people started saying they also received the same email and she was called to authenticate the message. She said "I was on the plane the next to LA... I was like, I was ready!"
Speaking on the rape culture in Nigeria, Tiwa said;
"It wasn't really something I planned, it was during this lockdown... I think it's because of the lockdown we were paying a lot of attention to the news rather than before where you would've just gone about your day. But you're at home 24/7 you're seeing tweets about people getting raped and it was just a lot, it was heavy on my heart and I was just like #WeAreTired, this is unbelievable, so I started tweeting and it just started trending and at that moment I realized that it can't just be a trend, I have to do something more because I have a platform and it shouldn't just be for music, because young kids are watching me, sending me DMs... and they're people really hurting. So I just spoke to my team that we have to do more. When this hashtag is over, these young girl's lives; what happens to them? So it was just that moment. it was just heavy on me..."
She also talked about her song Koroba and now it is a song with a political undertone, questioning society and the hypocrisy posed by their moral codes.
Watch interview;
Watch the full interview;