Simi & Ms Banks serve up the video for 'There for You
SHARE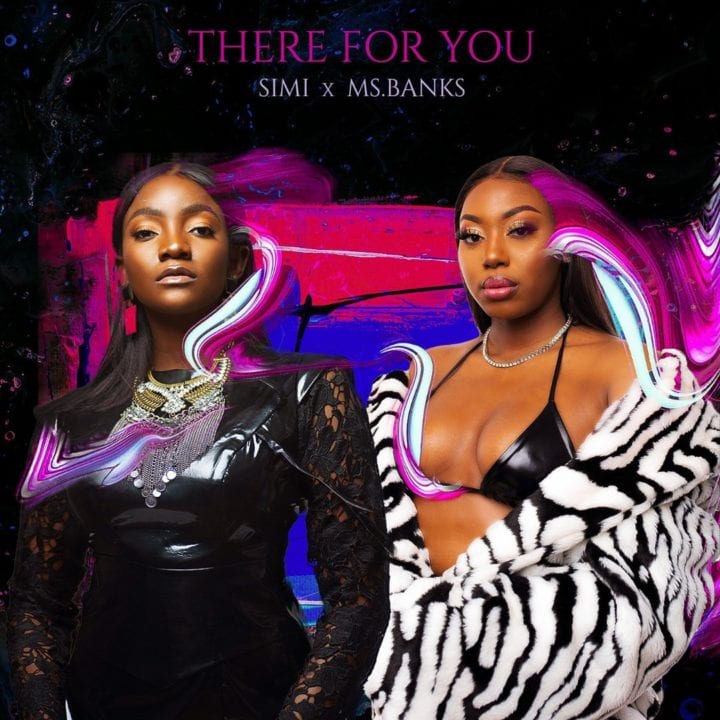 Off the Restless II EP comes the video for "There for You" by Simi and Ms Banks.
PREVIOUSLY: Simi drops new EP, 'Restless II'
Simi has had arguably her best year to date in terms of delivering mega hits, and more importantly, becoming a mother. UK rapper Ms Banks has also enjoyed a strong year, kicking on from her breakout "Snack" year in 2019 with her appearance on Falz's "Bop Daddy" in 2020.
The two success stories team up for this smash. Watch below.
LYRICS
Ohh, can you see me now?
I wanna be by you day or night
For you I'll stand in line
Be the rider for your ride
Anytime you looking for a sign
Anything you need yes I'm your guy
I only wanna keep you satisfied
My love is real, no silicon
And I got you every day minimum
And you can call on me whenever
I got you under my umbrella
Eh eh
I just wanna be there for you, eh
Twenty-four seven I just wanna be there
I just wanna be there for you
Oh yeah
I just wanna be there for you, eh
Even in heaven
I just wanna be there
I just wanna be there for you (yeah)
Oh yeah (Ms Banks, yo, yo)
I just wanna be there
Wanna be there
I ain't gonna stunt acting like I don't care
Even through the bad good times that we shared
Running to my goals, can't see them
In the rear, couple haters over there
Getting to the bad nigga, life ain't fair
Drip too hard, make them stop and stare
Smoke and mirrors anytime you go clear
Gotta be prepared
Now I got your back
I got you like that
Even when you hit the trap
And you used to flip packs
Always kept you on track
Right by your side
Know I'm down to ride
You ain't never gotta hide
You ain't even gonna lie
Look me in my eyes
Already know you ain't like them guys
Real love you provide
Said I'll do it for you
When is the last time I ain't come through?
Never
My love is real, no silicon
And I got you every day minimum
And you can call on me whenever
I got you under my umbrella
Eh eh
I just wanna be there for you, eh
Twenty-four seven I just wanna be there
I just wanna be there for you
Oh yeah
I just wanna be there for you, eh
Even in heaven
I just wanna be there
I just wanna be there for you
Oh yeah
Eh, eh
I just wanna be there for you
Oh ye oh ye
Ahh
I just wanna be there for you
Oh yeah