Rexxie Drops Teaser For New Song Featuring Davido | See Details
Foremost Nigerian producer and artist, Rexxie is set to feature Davido on one of the songs off his forthcoming project soon. This one drops next week. Meanwhile, Rexxie has dropped a teaser to keep fans in their toes.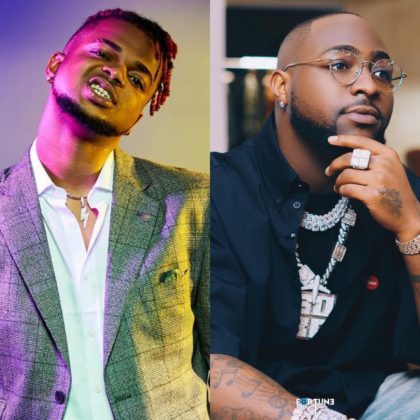 He dropped the teaser via his Instagram page on Thursday, the 17th of June 2021. In the video, Rexxie is seen with Davido in a studio along with a good number of the 30BG entourage. Davido belts out his verse from the song to a chorus from the other people in the room. Rexxie wrote on his page;
"When David gives his #ALL, even Goliath must #FALL " ATC 25:6 🌺

REXXIE X @davido Out June 25TH
Pre-Add @atcthealbum
Link on my bio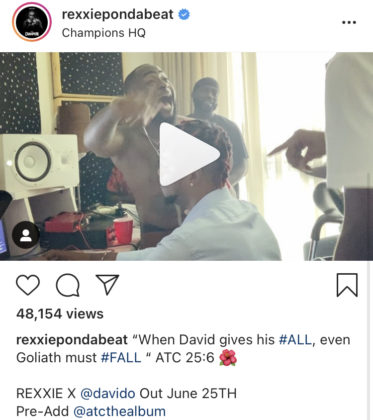 View this post on Instagram
READ ALSO: Music Producer, Rexxie Set To Drop Debut Album 'A True Champion'
Rexxie has revealed recently this his debut album, 'A True Champion" will drop the the 28th of June. This collaboration with Davido which is also from the album will be dropping three days earlier. It will serve as the teaser for fans just before the full project drops and it is sounding really good already.