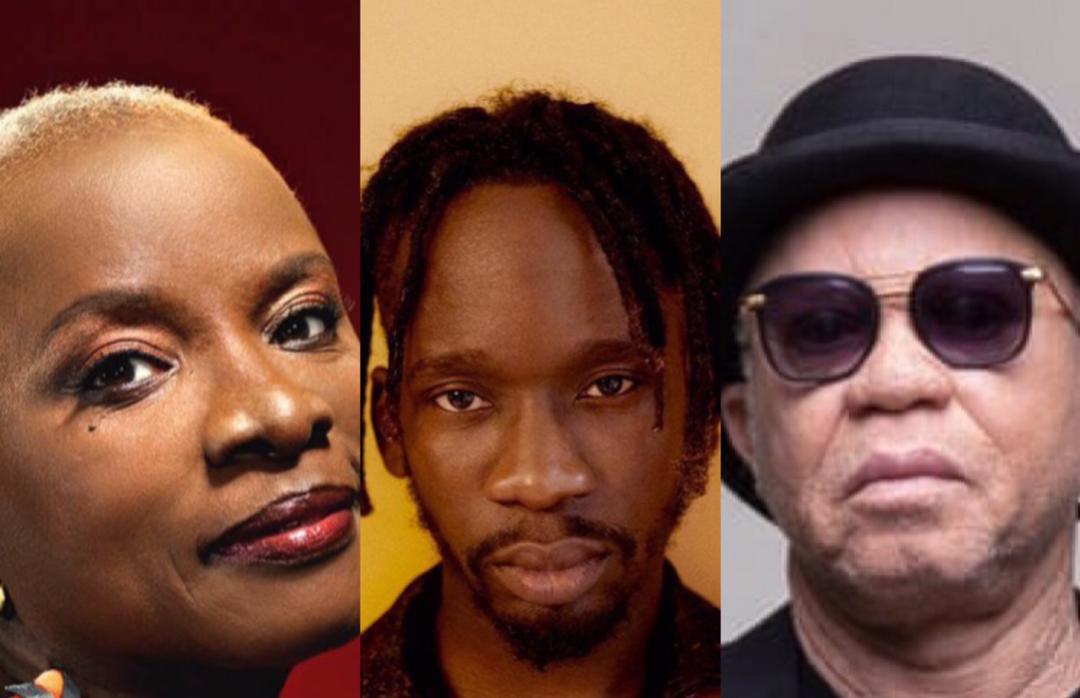 Legendary Africa singer and multiple Grammy award winner, Angelique Kidjo has revealed that Mr Eazi initiated the collaboration between them and Salif Keita.
Angelique Kidjo revealed this in a recent interview on Apple Music's "Africa Now" on Monday, the 14th of June 2021. Speaking to LOOTLOVE, Angelique explained that Mr Eazi sent her a DM, insisting that he has the song for her. The song had a sample from a song by legendary Malian musician, Salif Keita and Angelique insisted he must be part of the song.
Mr Eazi was the one that sent me a DM. He said Mama I have a song for you. He sent the song and of course, Salif's voice was sampled. An I was like, oh, that's what I'm talking about. All that transmission is the backbone of our history. Our history is not written, you know? When I received the song and I recorded it, I said to myself, why use a sample? Salif is there. He can sing. He asked me if I'm sure Salif gonna sing, he said he doesn't wanna sing anymore. I said he can't say no to me.
Angelique Kidjo announced her appearance on the "Africa Now" show where she spoke about the Mr. Eazi connection via her Instagram page;
Excited to join @lootlove2 on tomorrow's episode of #AfricaNow Radio! Tune in at 1pm Lagos time on @applemusic: apple.co/AfricaNowRadio
View this post on Instagram
READ ALSO: Angelique Kidjo Reveals Star-Studded New Album "Mother Nature" Dropping in June
'Africa, One Of a Kind' by Angelique Kidjo featuring Mr Eazi and Salif Keita is one of the songs off her forthcoming album, titled 'Mother Nature'. The album is scheduled to drop on Friday, the 18th of June 2021. The other song released from the album is the title track, 'Mother Nature' featuring Sting.