Escore Gatti, Preacher Kingz, Laud Reyes & Matosan Trade Bars In 2021 Hennessy Cypher EP 2
SHARE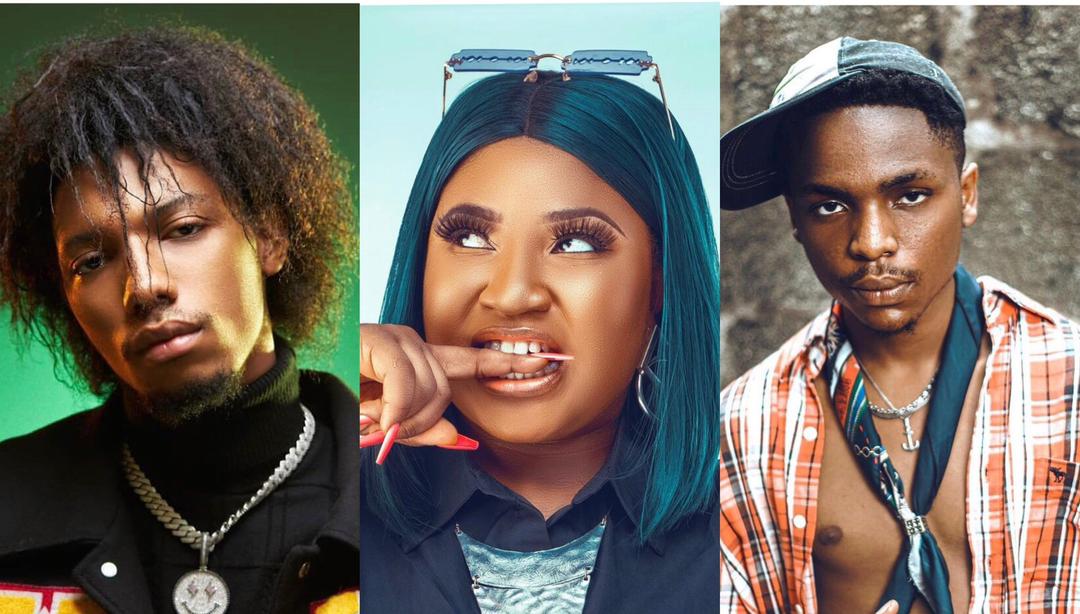 The second Episode (EP2) of the 2021 Hennessy Cypher premiered today, and the lined up Artistes, Escore Gatti, Preacher Kingz, Laud Reyes & Matosan exercised their rapper's rights.
Nigerian talented rappers Escore Gatti, Preacher Kingz, Laud Reyes & Matosan kicked off the second episode EP2 of 2021 Hennessy Cypher with fiery bars today, September 28th 2021.
READ ALSO - Hennessy 2021 Cyphers: Meet The Artists Part 2
The EP2 video that premiered today saw the rappers trading bars for a total of four minutes. Escore Gatti opened the floor after which he passed the baton to Preacher Kingz, who switched up the tempo with his fiery flows. Female Emcee, Laud Reyes came through his her 'boss chick' vibes before Matosan concluded the cypher.
Presented by Hennessy Artistry, a global platform sponsored by the reputable cognac company, Hennessy, to bring together different artists to showcase their art. As part of the movement, the annual Hennessey Cypher has kicked off.
The 2021 Hennessy Cypher will see heavyweights like MI, Vector, Ladipoe & Ycee alongside other buzzing, talented rappers like Psycho YP, Barrylanes, Alpha Ojini, Legendarystlyes, Preacher Kingz, Laud Reyes, Escore Gatti, and Matosan.
The Cyphers is scheduled to run for a period of three weeks, which is every  Tuesday starting from September 21.
Watch Video of Hennessy Cypher 2021 Episode 2 2021 Below
Get updates as they drop via Twitter and Facebook