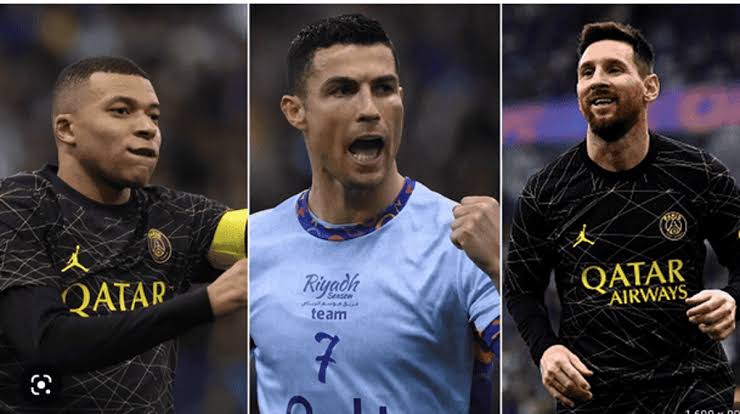 Check out how Cristiano Ronaldo reacted to meeting Lionel Messi, Kylian Mbappe and Nyemar Jr. during the Novelty match between Al-Nassr and PSG.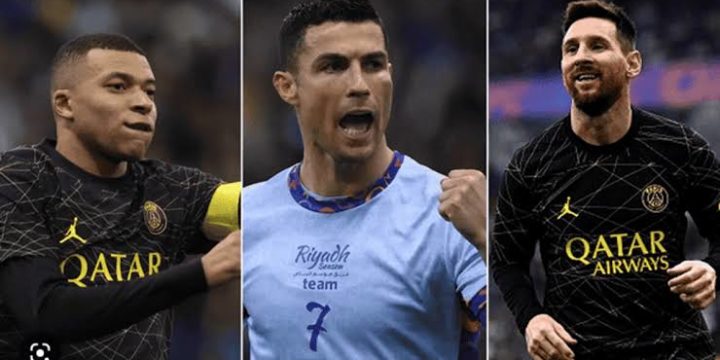 A match many did not see coming happened on Thursday, January 19, 2023, as Cristiano Ronaldo's Al-Nassr took on a star-studded PSG side that featured players such as Kylian Mbappe, Neymar Jr. Lionel Messi, and Sergio Ramos, to mention a few.
Ronaldo had been excited to meet the players in the dugout as he exchanged hugs and handshakes with the players all in smiles, as the talented players were all excited to meet one another.
Ronaldo had scored a brace in the fixture, with Lionel Messi also scoring a goal. Many felt as though this would be the last time both legends would face each other once again.
Ronaldo took to his social media platform to show just how happy and excited he was to have made his debut for Al Nassr and to have scored as well.
Read the Latest Sport Trends and Get Fresh updates as they drop via Twitter and Facebook