Fresh Updates On Chelsea's Bid For Barcelona's Aubameyang
August 19, 2022 | 10:12 AM
Following Chelsea's interest in signing Barcelona forward Pierre-Emerick Aubameyang, new updates have emerged on if the Blues would be able to complete the signing.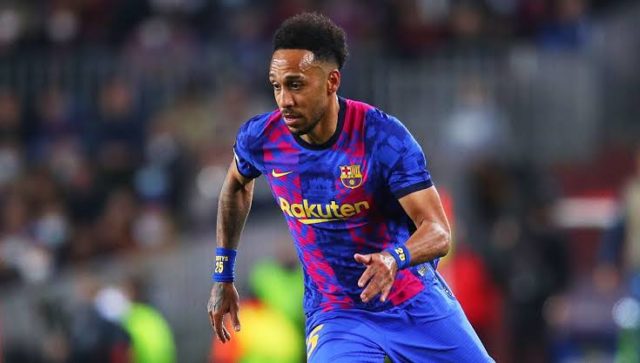 Chelsea FC has been looking to strengthen and improve the existing squad in all departments, and at the moment, there is no better option that suits the system of Thomas Tuchel than Barcelona's forward, Pierre-Emerick Aubameyang.
According to reports, the Blues had positive talks with the Gabonese player's team and, from all indications, reaching an agreement for personal terms would not be an issue for the two sides. This greenlight would push Chelsea to present an official bid to Barcelona.
Reports have indicated that the price tag placed on Aubameyang by Barcelona at 30 million is deemed too expensive for the Blues as they would be looking to put in a lower bid.
Chelsea is far from done in the transfer window as they would be looking to submit another bid for Wesley Fofana of Leicester City, who has reached an agreement on personal terms with the Blues. Thomas Tuchel's side would also be making another bid for youngster Gordon from Everton.
Read More On Sports Here.