#Tokyo2020: USA Gymnastics Drops Statement After Biles Withdrawal
SHARE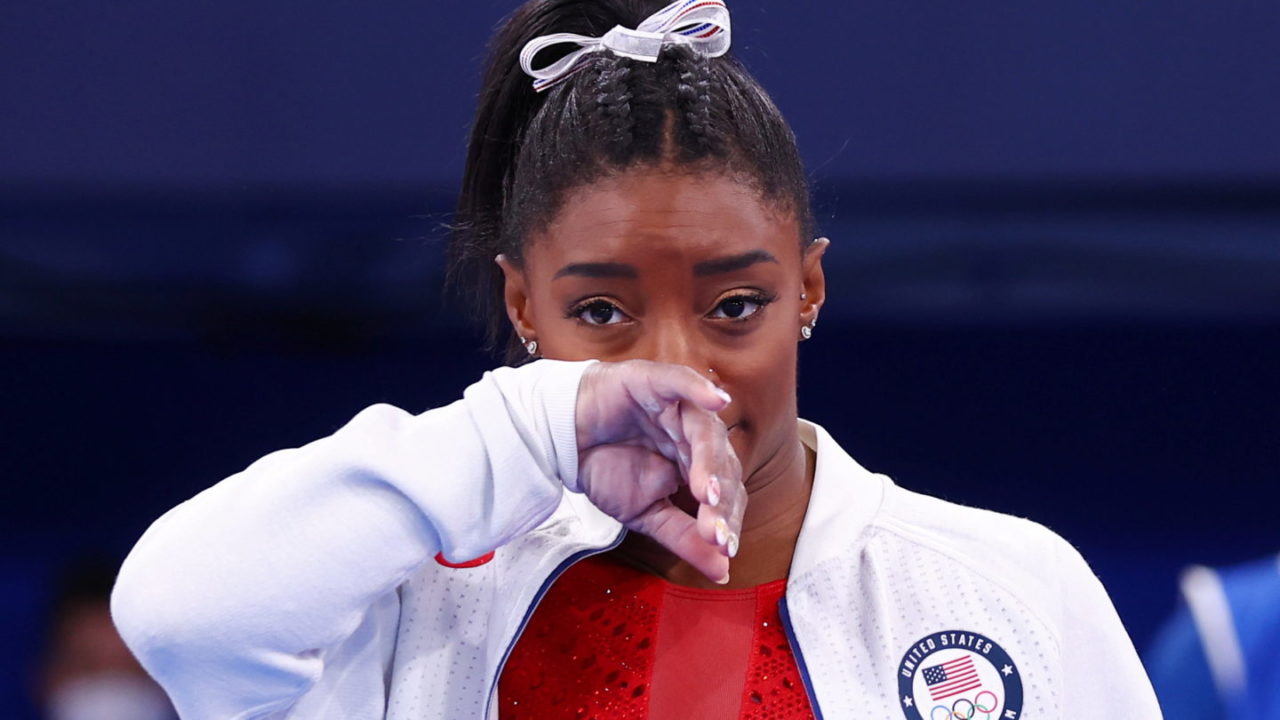 The USA Gymnastics has dropped their official statement following the withdrawal of American Gymnast, Simone Biles from the women's individual gymnastics competition at the ongoing Tokyo 2020 Olympic Games. Her withdrawal was announced by the USA Gymnastics during the game on Wednesday, July 28th, 2021 after she failed to land a vault.
Although this announcement was made through the official commentary while the game was going on, the USA Gymnastics has come out to officially show their support for the 24 years old who had earlier expressed her situation via her Instagram platform stating that she felt like "the weight of the world is on her shoulder".
She stated that on Monday, the 26th of July, via Instagram;
prelims ☑️ now to prepare for finals.

it wasn't an easy day or my best but I got through it. I truly do feel like I have the weight of the world on my shoulders at times. I know I brush it off and make it seem like pressure doesn't affect me but damn sometimes it's hard hahaha! The olympics is no joke! BUT I'm happy my family was able to be with me virtually? they mean the world to me!
According to the statement dropped by the USA Gymnastics in the early hours of Wednesday 28th of July, they commended Biles' bravery for prioritizing her well-being. They wrote;
After further medical evaluation, Simone Biles has withdrawn from the last individual all-round competition. We wholeheartedly support Simone's decision and applaud her bravery in prioritizing her well-being. Her courage shows, yet again, why she is a role model for so many.
READ ALSO: SIMONE BILES PULLS OUT OF OLYMPIC GAMES
The American gymnast's withdrawal was a blow to the chance of the United States of America team winning Gold at the competition, as they finished with the Silver Medal behind the Russian Olympic Committee who finished with the Gold medal while Great Britain finished with the Bronze Medal.
The 24-year-old has won four Olympic Gold Medal, one Silver Medal, and one Bronze Medal. Biles also has nineteen World Championship titles, two Pacific Rim Championship, and Two Artistic Gymnastics World Cup.
Related