Thiago Reacts To Speculations Linking Him Back To Barcelona
SHARE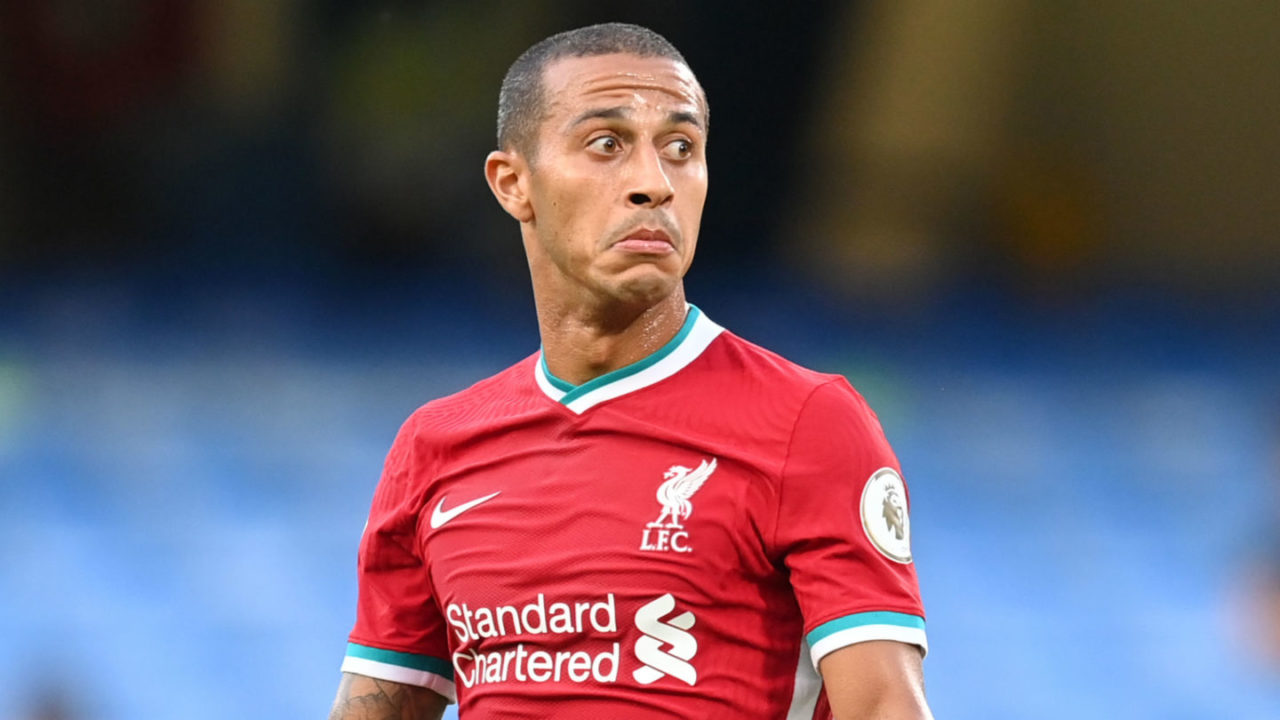 Thiago Alcantara has reacted to rumours stating that he could be moving back to Barcelona.
READ ALSO - Thiago Alcantara Ruled Out Of Liverpool's Next Game
Liverpool midfield maestro, Thiago Alcantara, has responded to media speculation by stating that he may be returning to his former club Barcelona.
The 30-year-old Spanish midfielder, who came through the popular La Masia academy, has stated that he has no plans whatsoever to return to his home club but would rather focus on playing for his current club, Liverpool.
Thiago, who joined Liverpool from German football powerhouse Bayern Munich, has yet to make an impression in the English Premier League.Hence, according to the player, he would prefer to focus on his duty in the EPL, trying to win all the trophies.
Speaking with news reporters ahead of today's Champions League clash with Porto, he said:
I play football. I'm not concerned about rumours. I'm focused on the duty I have to my team, the contract I have and the new adventure I have here in the Premier League trying to win all the trophies I can.
With the appointment of Xavi Hernandez at Barcelona, reports circulated that the attacking midfielder would be delighted to reunite with his former teammate and Barca legend, Xavi. However, Thiago has ruled out the possibility of heading to Camp Nou.
Get updates as they drop via Twitter and Facebook
Related