Sir Alex Congratulates Mourinho for Reaching 1000 Managerial Games
SHARE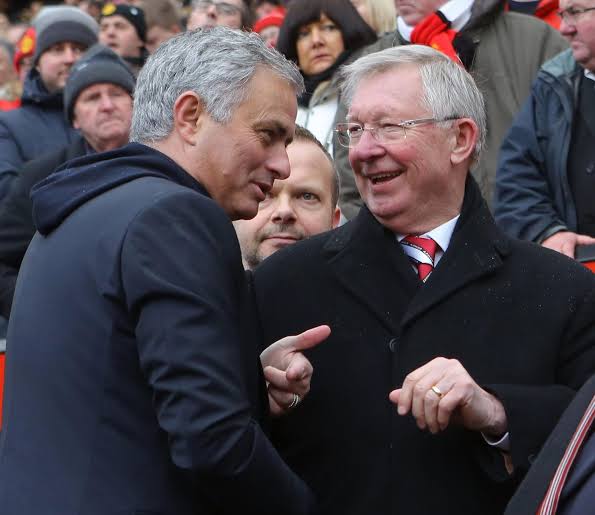 Sir Alex Ferguson has sent a congratulatory message to Jose Mourinho who became the latest manager to be inducted into the League Manager Association (LMA). The Portuguese will take charge of his 1000th game as a manager when Roma plays Sassuolo in a Serie A game on Sunday, September 12th, 2021.
READ ALSO: AGUERO BREAKS SILENCE ON MESSI'S DEPARTURE FROM BARCELONA
Sir Alex hailed Mourinho for achieving the milestone of reaching a thousand games as a manager, according to reports from Mirror Football on Friday, September 10th, 2021.
He also praised the Portuguese for winning major trophies in different leagues during his run of reaching 1000 games.
To reach this landmark as a manager is an outstanding accomplishment for Jose, particularly whilst excelling and winning titles in four European leagues and winning two Champions League.

Jose's achievements will always ensure that he is acknowledged as one of the managerial greats. On behalf of the League Managers Association, congratulations and welcome to the Hall of Fame 1000 Club. Jose.
Mourinho also spoke about achieving the milestone. He also said he is looking forward to the game against Sassuolo rather than focusing on his past achievements.
I am obviously very pleased to be reaching the milestone of 1000 matches managed this weekend, but at the same time, it is always in my nature to be looking forward to the next match instead of dwelling on those previous matches that I have experienced so far in my career.

To be inducted into the League Managers Association 1000 Club is an achievement that I am proud of and I thank the LMA for remembering this milestone and the many matches my teams have won during this time.
The 58-year-old burst into the limelight when he won the UEFA Champions League with Porto in the 2003/04 season. During his two years at the club, he won five trophies.
He won back-to-back Premier League titles, the FA Cup, and the League cup during his first spell at Chelsea. The Portuguese won four trophies with Inter Milan, which included a treble for the Serie A side in 2010. He also won trophies with Real Madrid and Manchester United and for Chelsea during his second spell at the Bridge.
Related