Sao Paulo Confirm Termination of Dani Alves' Contract
SHARE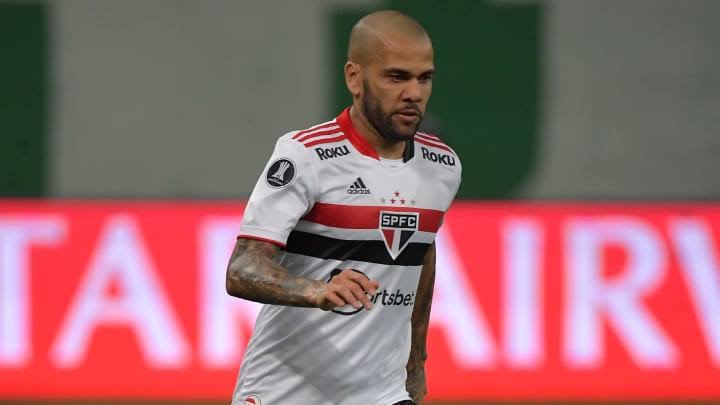 Former Barcelona player Dani Alves has had his contract officially terminated by Sao Paulo Football Club. The club announced the news on its official Twitter account.
READ ALSO: HERRERA SPEAKS ON KYLIAN MBAPPE'S FUTURE AT PSG
The Brazilian Club confirmed that the contract was expected to end on December 2022, but both parties have went their separate ways before the end of the contract. According to reports from Brazil, Alves was not happy with the financial situation of the club and was not ready to return for the new season.
Sao Paulo's major rival in Brazil, Flamengo are interested in signing the 38-year-old so he could partner with David Luiz who was signed from Arsenal at the center of the defence.
Alves is the most decorated player in the world in terms of trophies that have been won. The Brazilian has won 43 trophies followed by Lionel Messi in the second position with 38 trophies, while Maxwell of Brazil has 37 trophies accredited to his name.
Related