Herrera Speaks on Kylian Mbappe's Future at PSG | Read
SHARE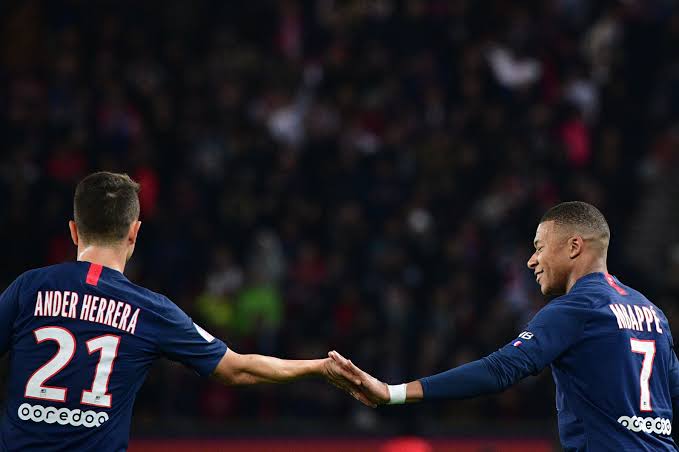 Former Manchester United player, Ander Herrera has spoken about the future of his teammate at Paris Saint-Germain, Kylian Mbappe. The future of the French winger is not settled at PSG, as there is a possibility that he might play for Real Madrid next season.
READ ALSO: MARTIN BRAITHWAITE SENDS MESSAGE TO BARCELONA FANS
Meanwhile, Herrera believes the world cup winner will sign a new contract when the time comes. According to reports from Goal on Friday, September 17th, 2021, the Argentine said the club has told them that Mbappe will stay at the club.
He is also optimistic that the decision of Mbappe will be hinged on whatever happens at the club this season.
I had the intuition that he was going to stay. What the club had always told us is that Mbappe was staying. I asked him two weeks before the market closed and he told me " I am here "

Everything I saw in the press did not marry with what happened here. What happens this season may affect Mbappe staying.
He also spoke about how his Argentine's teammate, Lionel Messi, has influenced the team since joining Barcelona.
In football, there are different leadership. Some talk a lot, a captain who encourages and then some leaders set an example. That is Leo.

When he arrives in Paris and is the first to be in the gym, when he is not and takes the time to joke with others, that is an example of leadership.

Seeing that the best in the world does not cut any corners makes the younger ones say: If he is like this, we have to follow him.
The board and fans of PSG will hope Mbappe signs a new contract in January so that the speculation about his future can finally be put to rest.
Related