Ronaldo Takes over Position of Highest-Paid Player from Messi | See Full List
SHARE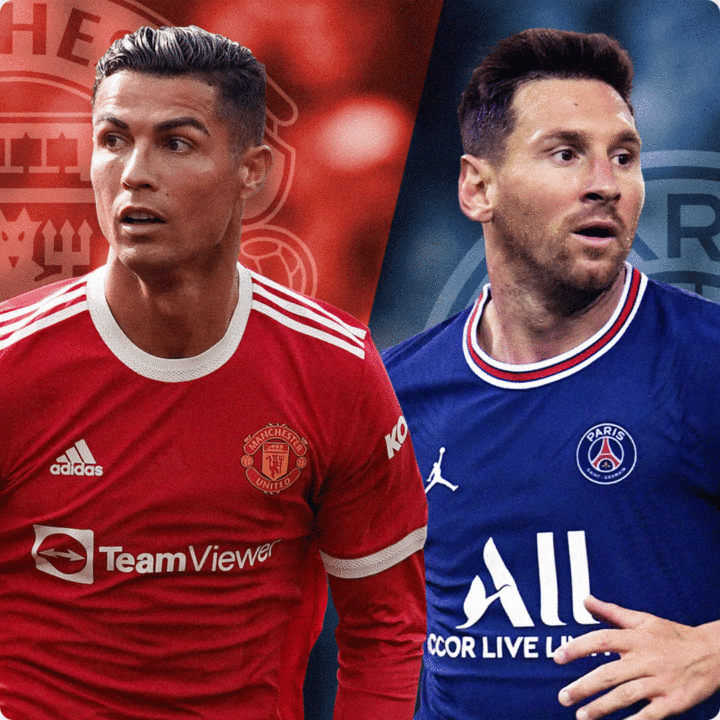 Cristiano Ronaldo has taken over the position of the richest footballer in the world from Lionel Messi. The Portuguese took the position in the latest ranking released by Forbes Magazine,  following his transfer from Juventus to Manchester United.
READ ALSO: THOMAS TUCHEL SUPPORTS ALONSO'S DECISION TO STOP TAKING THE KNEE
Forbes Magazine released the top ten list on its website on Wednesday, September 22nd, 2021. The Portuguese took the first position from Messi following the summer transfer move of both players to different clubs.
According to the latest ranking, Ronaldo is projected to earn at least £91.5million in the 2021/22 season because of his wages plus his off-the-pitch endorsements.
Messi's new wages at Paris Saint-Germain, despite taking less from what he was earning at Barcelona, still makes him the most paid footballer in the world. They projected him to earn £80.5million on and off the pitch this season.
The Argentine teammate at PSG, Neymar and Kylian Mbappe are also on the top ten list while Paul Pogba is the only other Premier League player that made the top ten list.
See Full List:
10. Eden Hazard (Real Madrid)
2021-22 earnings (salary + endorsements): £21m
9. Gareth Bale (Real Madrid)
2021-22 earnings (salary + endorsements): £23.5m
8. Paul Pogba (Manchester United)
2021-22 earnings (salary + endorsements): £25m
6. Andres Iniesta (Vissel Kobe)
2021-22 earnings (salary + endorsements): £26m
6. Robert Lewandowski (Bayern Munich)
2021-22 earnings (salary + endorsements): £26m
5. Mohamed Salah (Liverpool)
2021-22 earnings (salary + endorsements): £30m
4. Kylian Mbappe (Paris Saint-Germain)
2021-22 earnings (salary + endorsements): £31.5m
3. Neymar (Paris Saint-Germain)
2021-22 earnings (salary + endorsements): £69.5m
2. Lionel Messi (Paris Saint-Germain)
2021-22 earnings (salary + endorsements): £80.5m
1. Cristiano Ronaldo (Manchester United)
2021-22 earnings (salary + endorsements): £91.5m
Related