Reason Why Chelsea Still Wearing their Three Sponsored Jersey Explained
Chelsea Football Club have still decided to wear their jersey which had Three in front of it despite the recent suspension by the shirt sponsor.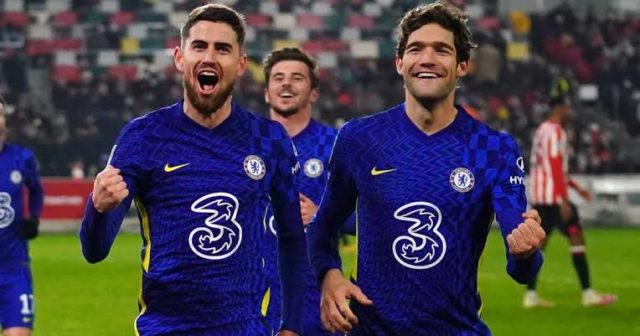 READ ALSO: THOMAS TUCHEL SPEAKS ON HIS FUTURE AT CHELSEA
Three announced last week that they have suspended their sponsorship deal with the Blues because of the decision by the UK government to freeze all of Roman Abramovich's assets which includes Chelsea Football Club.
Football London confirmed that Chelsea's decision to wear the jersey was because the club does not have any plain jersey which can be worn by the players. According to reports, the club can not order new jerseys because of the recent financial restrictions that the club is currently going through.
Chelsea are already in conversation with the UK government to find a way to relax the restrictions that is been placed on the club.