Real Madrid Reportedly Set to Sell Eden Hazard
SHARE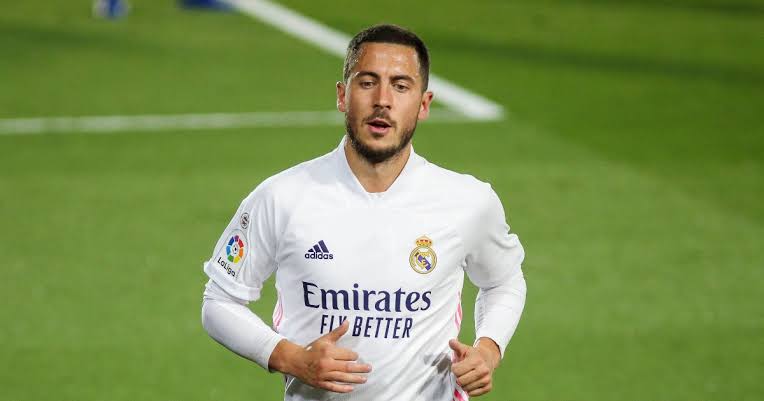 Real Madrid are keen to sell Eden Hazard, they intend to use the cash generated from the deal to boost the fund needed to sign Erling Haaland from Borussia Dortmund.
READ ALSO: BENJAMIN MENDY TO REMAIN IN POLICE CUSTODY UNTIL 2022 FOLLOWING RAPE ALLEGATIONS
A media outlet in Spain, Sports confirmed the news on its platform, Hazard joined the Galacticos in 2019 from Chelsea for £88million but has struggled to make a difference in the team. Hazard has spent more time in the injury room than he has on the field.
The Belgian once again came off injured during Belgium's Uefa Nations League semi-final game against France. The Madrid team will hope they can cash out on Hazard so help foot the cash needed to buy Haaland.
The 30-year-old player played only 16 league games in his first season and only 14 in his second season at Real Madrid.
Real Madrid is also looking to sign Kylian Mbappe from Paris Saint Germain, the French midfielder is in the final year of his contract and might not renew his contract at PSG.
Related