Presidential Candidate Manny Pacquiao Calls it Quit on Boxing
SHARE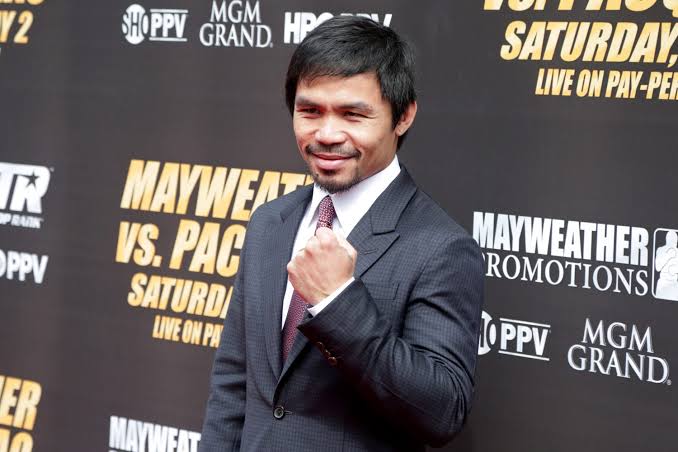 Presidential candidate of the Philippines, Manny Pacquiao, has officially announced his retirement from boxing. The senator made this known in an interview after announcing that he will run for President.
Mirror Boxing confirmed the retirement news on its website on Monday, September 20th, 2021. He said his boxing career is over when he was asked about the possibility of returning to the ring.
Pacquiao confirmed he wants to rest and help his people. He announced on his Twitter account he will run for President of his country next year.
My boxing career? My boxing career is already over. It's done because I've been in boxing for a long time and my family says that it is enough. I just continued because I'm passionate about this sport. I will just support other boxers for us to have a champion again.

In the future, you may not see Manny Pacquiao fight again in the ring. I don't know, but for how many decades, I'm so happy with what I've done in boxing.

I contribute a record in boxing also and to make boxing the top and especially bring honour to my country and the Filipino people. I am so proud to be a Filipino and thankful to all the fans all over the world. I don't know if I'll fight again. Let me relax and think about it. I want to help my people.
He has been serving as a senator in the Philippines since 2016 and will hope he wins the Presidential election next year under the country's ruling party PDP-Laban.
Related