Pep Guardiola Gives Hint about Bernardo Silva's Future
SHARE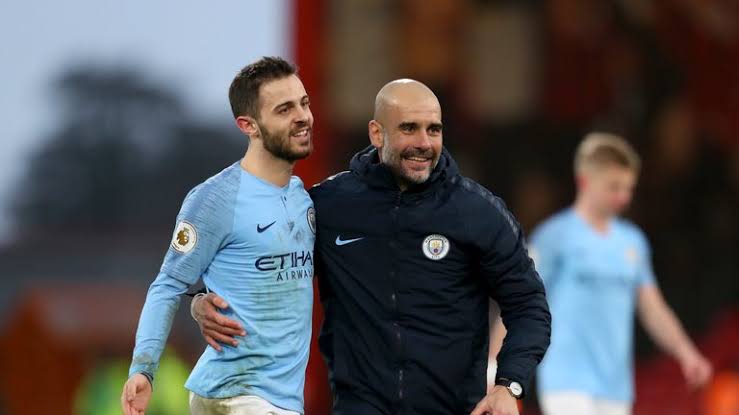 Manchester City's manager, Pep Guardiola, has given a hint about the possibility of Bernardo Silva leaving the club. He was speaking at a press conference after Saturday's victory against Chelsea at Stamford Bridge.
READ ALSO: SIR ALEX FERGUSON PRAISES CRISTIANO RONALDO'S FORM AT MANCHESTER UNITED
Guardiola told Sky Sports News that he believes Silva is happy at the club, looking at his passion and dedication to the club.
The Portuguese still have four years left on his contract, but rumours are coming from the Etihad Stadium that the player might leave the club.
All I want is for Bernardo to be happy, here or anywhere. All I want is his happiness because he is a guy that deserves the best. He's so intuitive, it's not his role as a holding midfielder, but he knows exactly how to play and how to anticipate what is going to happen, with the ball or without the ball.

Against Norwich he played exceptionally, Arsenal he played exceptionally, Southampton who played at the level of the team was not good.

But how well he played against Chelsea is no surprise. How many times have we seen it? He was an incredible signing for us because he's an exceptional person.
Silva has started five games in Manchester City's six Premier League games this season. He has been impressive so far, playing alongside Rodri in the attack.
Related